We're looking forward to the next episode of our podcast when we'll be talking with Sue Klebold about mental health and wellness. Sue will be in town for a community event on September 20th in Oshkosh, Keys To Strong Brain Health: Listening, Relationships, and Community Support—A Community Conversation with Sue Klebold.
We've gathered resources available to families and kids in our community into one easy to find place for times when we need additional support to work through challenges to our emotional wellbeing and brain health. 
11 Community Resources for Families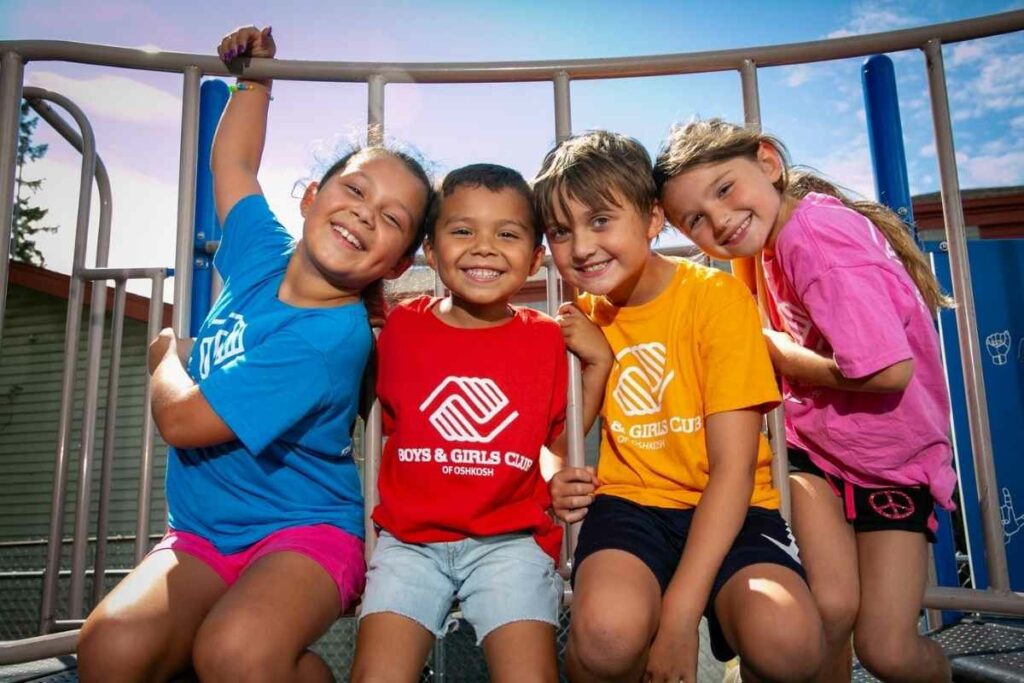 Location: 501 E. Parkway Ave, Oshkosh
The Club is dedicated to promoting positive mental health for all Club members. Our onsite Director of Social & Emotional Wellness coordinates regular programming for ages 6-12 and 13+ relating to positive behaviors, mindfulness, social skills and appropriate relationships, and healthy expression of emotions. Referrals can be given to members and their families if additional mental health services are needed.
For additional questions or for a referral please contact our Director of Social & Emotional Wellness, Caitlyn Cheslock, at caitlync@bgcosh.org or 920-233-1414, ext. 123.
Children's Grief Support Network

Children's Grief Support Network is a program at the Club that provides compassionate care to kids, teens, and families in Oshkosh who have experienced a loss through education and peer group support sessions. (You do not need to be a member of the Boys & Girls Club to participate!) Learn more about this program here. Before attending your first session, contact Director of Youth & Family Engagement, Danielle Bittelman at danielleb@bgcosh.org or 920-233-1414, ext. 124 or to schedule a one-time orientation.
Location: Mercy-Oakwood Center, 2700 W. 9th Avenue, Suite 100, Oshkosh
To talk openly and honestly about suicide.
To provide understanding and acceptance for those whose lives have been touched by suicide.
To try and prevent future suicides through education.
Grief Support:
Survivors of Suicide Loss Support Group ages 14+
Teen SOS Group for ages 13-19
Mental Health and AODA
Find services, interactive tools, support groups, providers, education, insurance, and follow state and federal legislation.
Strong Minds 4 Men – Men's mental health resource
4. Dinner Table Resilience from La Crosse Family YMCA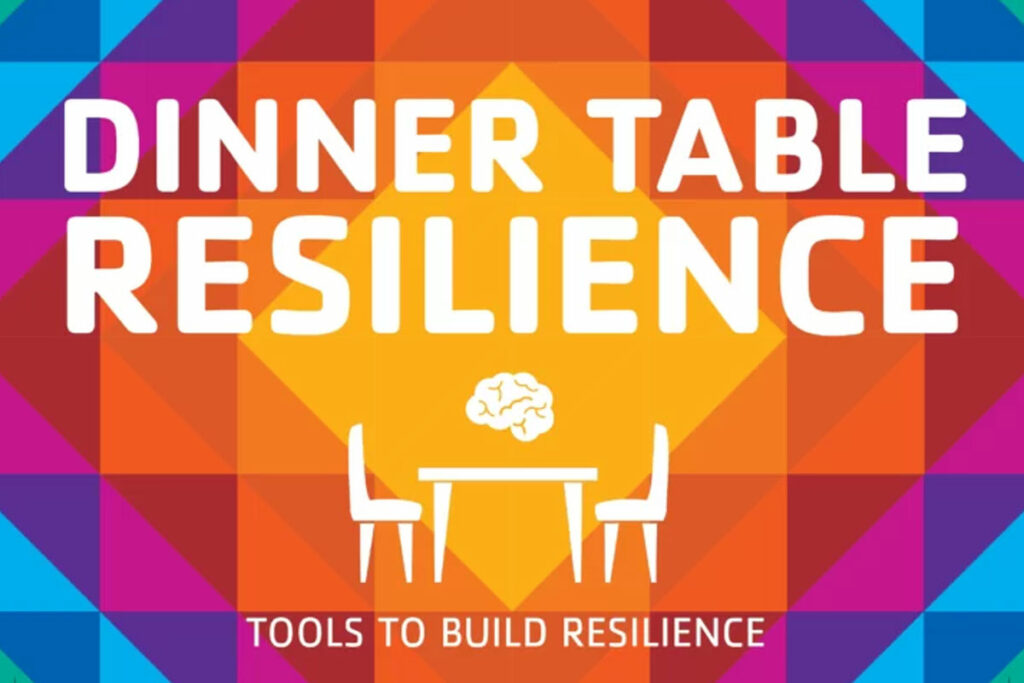 Video resources available from the LaCrosse YMCA that can help your family to discuss important mental health topics in the time that we're spending together for a meal:
Sarah Johnson, Mental Health Director presents 3-5 minute videos and accompanying skills sheets in Dinner Table Resilience.
Resilience is our ability to thrive, adapt, and cope despite tough and stressful times. It is foundational to our mental health and is like a muscle, the more we train it, the stronger it gets. It grows through healthy and supportive relationships, taking care of ourselves and others, and asking for help when we need it.
Location: 36 Broad Street, Suite 150, Oshkosh
Classes presented at various locations throughout the Fox Valley and Oshkosh. Free childcare if offered during most classes. Click here to view the current workshop schedule.
Oshkosh Services – Parent Connection

Parent Connection is a voluntary education and early learning program that encourages, strengthens and supports families. Transitioning to parenthood can be difficult, which is why we're here to help alleviate stress and provide the support you need to be there for your family.

Parents as Teachers™ Home Visitation

This program is designed for parents with young children. Our staff is happy to provide home visits and provide a variety of tips and resources, including positive parenting information, constructive play ideas and developmental screenings.

Parent Education Workshops

Our parenting workshops are presented by professionals in our community. Topics include positive parenting techniques, child growth and development, and more.
The focus of our youth services is on maximizing natural supports in the youths' own environments. Providing supports in place helps to reduce out-of-home placements, police and crisis calls, and further trauma to the people we support, their families, and the community.

Our supports teach youth about barriers and how to manage and overcome them.
Supports are provided to young people from pre-school to high school years.
Supports are offered 24/7 and are based in the community. We support youth in residential settings, in their homes, and in schools.
Supports are individualized and focused on recovery. All supports are directed toward establishing optimum choice and independence for youth and their families.
Flexibility, preventative care, and innovative approaches are trademarks of the supports provided by Innovative Services. We bring our support to where the individuals live and tailor the support to the changing needs of the youths supported and their families.

Innovative Services has experience supporting young persons and their families with the following:

Mental Illness
Emotional and Behavioral Difficulties
Developmental Disabilities
Physical/Medical Concerns
Autism Spectrum Diagnoses
Alcohol and other Drug Abuse
Juvenile Delinquency
Child Protective Services
Location: 525 N. Main Street, Oshkosh
NAMI Family to Family and Peer to Peer Educational Series

NAMI Family-to-Family and Peer-to-Peer are a free, 8 class education programs for family members of adults living with mental illness and adults with mental illness who are looking to better understand their condition and journey toward recovery.

NAMI Family Support Group

NAMI Family Support Groups, offered by NAMI Affiliates in communities across the country, are free, confidential, and safe groups of families helping families who live with mental health challenges in their lives. Families join a caring group of individuals helping one another through their learned wisdom. Families are no longer alone and they have a renewed sense of hope for their loved ones living with mental health challenges.
This group meets on the 2nd and 4th Tuesday of each month at 6:30 pm.
Meetings are held at 525 N. Main St.
Free. No need to pre-register.

Peer Connection Support Group

NAMI Peer Connection, offered by NAMI Affiliates, is a free, confidential and safe support group for individuals living with mental health challenges. Individuals join a caring group of peers that offer support through their learned wisdom. Group members are no longer alone and have a renewed sense of hope. NAMI Peer Connection support groups meet for 90 minutes and offer a structured group process.
Meets on the 2nd and 4th Wednesday of each month at 525 N. Main Street at 6:30 pm.
Free, no need to pre-register.

Teen Peer Support Group

The Teen Peer Support Group provides a safe and supportive environment for high school students with mental health concerns. They may have their own concern or be concerned about a family member or a friend. Participants do not need a mental health diagnosis to attend. The support group provides a chance to learn coping skills, build resiliency, and connect and socialize with peers experiencing similar struggles. Two trained facilitators lead each group and new participants are welcome at any time. A free snack is provided.
Groups resume in the fall

Wednesdays at 3:45 pm at The Delta Restaurant, 515 N. Sawyer, Oshkosh
Thursdays at 3:45 pm at First United Methodist Church, 700 Linwood Avenue, Oshkosh

Groups are free and free food is provided.

Youth Mental Health First Aid Class

Youth Mental Health First Aid is designed to teach parents, family members, caregivers, teachers, school staff, peers, neighbors, health and human services workers, and other caring citizens how to help an adolescent (age 12-18) who is experiencing mental health or addictions challenge or is in crisis.
Youth Mental Health First Aid is primarily designed for adults who regularly interact with young people. The course introduces common mental health challenges for youth, reviews typical adolescent development, and teaches a 5-step action plan for how to help young people in both crisis and non-crisis situations. Topics covered include anxiety, depression, substance use, disorders in which psychosis may occur, disruptive behavior disorders (including AD/HD), and eating disorders
NAMI Oshkosh, 525 N. Main Street

Class, drinks, snacks, and lunch are free.

NAMI Oshkosh 5K for Mental Health & Suicide Awareness

The NAMI Oshkosh 5K for Mental Health & Suicide Awareness raises funds for NAMI programs that support, educate and advocate for those affected by mental illness. It also provides a place to celebrate and honor those who are living with a mental health concern and remember those, with a mental health condition, who have died.
Registration Opens January 31, 2023
Oshkosh North High School, 1100 W. Smith Avenue, Oshkosh
The Oshkosh Area School District, in conjunction with Catalpa Health, Samaritan Counseling, and a number of community partners, has developed a comprehensive mental health framework as part of our Rise Up initiative. The framework incorporates a multi-level system of support that provides a range of services to students depending on their level of needs. The framework itself consists of three key areas of focus: Student Education, Staff Development, and Site-Based Services.
Site Based Services

The OASD has partnered with Samaritan Counseling and Catalpa Health to establish site based services in the form of mental health screening and clinical mental health therapy in the school setting. The Wellness Screen is an emotional/ mental health screening process provided by highly trained mental health professionals from Samaritan Counseling. The program is currently available to students in grades 9-12 at both North and West High Schools. Students who are identified as being in need of support through the screening process are referred to Rise Up or other community mental health providers. Catalpa Health also provides on-site clinical therapy by licensed mental health providers to those students who are in need of support. Once a student is referred for these services, an intake meeting is scheduled with the student and his/ her parents. Signed parental consent is also needed in order to proceed. The program is currently in place at Washington Elementary School, Read Elementary School, Webster Stanley Middle School, North High School, and West High School.

To refer your child for Rise Up clinical therapy through Catalpa Health, please call (920)-750-7088.
For more information on the Wellness Screen through Samaritan Counseling, please call (920)-572-4582.
For more information on the Rise Up Mental Health Framework, please contact Matt Kaemmerer, Director of Pupil Services, at (920)-424-0113.
2-1-1 Resource and Referral Hotline

United Way 2-1-1 gives callers an opportunity to get help or give help and also serves as a hub for community information in times of disaster.
The 2-1-1 Resource and Referral Hotline is available 7-days a week, 24-hours a day and is completely free and confidential.
Youth mental health educational resources for parents and families.
Winnebago County Human Services – Crisis Service

If you or someone you know is suffering from a mental health, or substance use crisis, our Crisis Intervention Hotline is available 24 hours a day, 7 days a week, 365 days a year. The hotline operator will ask simple questions about your situation and provide brief counseling and suggestions over the phone. Based on the information gathered, we may set up a face to face meeting with you and a crisis mental health specialist. During this meeting, we will help you determine options and potential resources.
If you feel our Crisis Intervention team could help you, call (920) 233-7707.
Every person in every community nationwide can dial "988" to reach trained crisis counselors who can help in a mental health, substance use or suicide crisis. When someone calls 988, a trained crisis counselor will answer the phone, listen to the caller, understand how their problem is affecting them, provide support and share resources, as needed. Crisis counselors are trained to help in a variety of crisis situations, and no caller is required to disclose any personal information.
Learn how 988 can help you in a crisis and what it might mean for your community with these FAQs.