Nothing puts you into a fall festive mood in Wisconsin quite like the cooler temps and big bright orange pumpkins! Sunny Acres Farm located in Oshkosh, is a perfect destination spot for fall festive fun with your family. As soon as you pull in prepare to be greeted with an abundant flock of friendly chickens, roosters, goats, and even pigs!  
The farm is open 7 days a week, rain or shine, September and October Only. Purchase fresh vegetables, pumpkins, and mums while you visit. They are available at the farm stand near the entrance. You can shop your own pumpkin with convenience and ease right by the entrance as well.  
READ MORE: What to Know Before You Go! Kelley's Farmstead Fall Farm Festival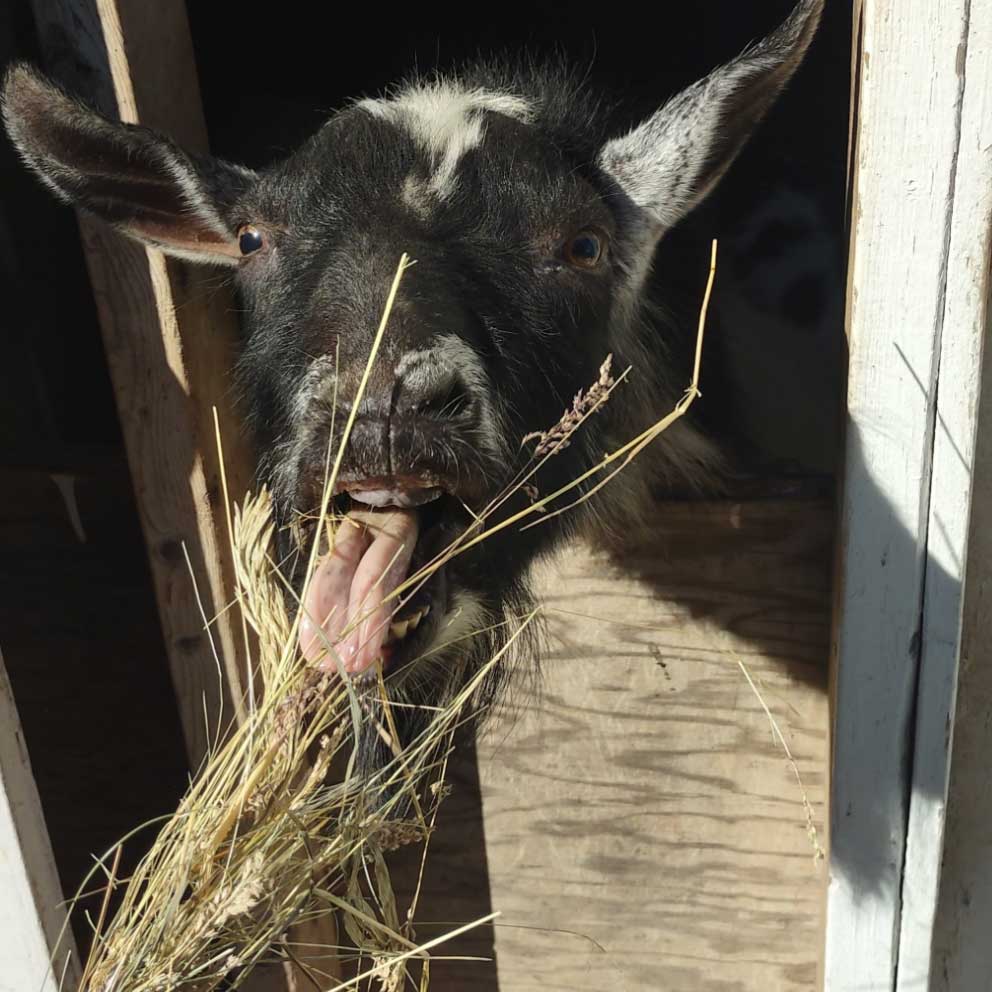 Farm Details
Location: 4759 County Road GG, Oshkosh
2021 Season:  September 1 through October 31, 2021
Admission: FREE 
Hours: Open 10 am – 6 pm, 7 days a week
Farm Fresh Produce: Pumpkins and vegetables available
Things to Do:

Greet and feed many animals – kittens, goats, pigs, chickens, bunnies, chicks, and more!
Pick-your-own pumpkin (not in the field)
Play in the barnyard turned playyard—perfect for toddlers and preschoolers!

Portable toilet facilities & parking available on site
Tips
Dress for the weather — bring boots for mud, rain gear if needed, and layers.
Bug spray may be needed – Mosquitos are in full effect
Babywearing is your friend.
Bring wipes or hand sanitizer, best to clean your hands after touching the animals.
Nearby Treats
A & W Restaurant, 6088 Harbour View, Winneconne

Just a 3-minute drive from The Sunny Acres Farm
Enjoy a rootbeer float, hot cheese curds, ice cream, and more!
*Note: The Sunny Acres Farm is looking for some employee help this year. If you are interested, please call Jerry at 920-582-7146 if interested!