Wonderfully sweet ice cream cones and treats are the perfect staple of every great summer. It's waffle cone weather, so grab a scoop of one of their unique flavors and watch as it's made at Kelley Country Creamery!
Here's the Scoop
Located in Fond du Lac, the family-owned shop by the Kelley family features 22 irresistible flavors of ice cream, plus creative rotating seasonal recipes. Choose from cones, or browse several cold cases lined with dipped bars, cookie sandwiches, take-home pints, and ice cream cakes galore!
Kelley's Creamery proudly makes its sweet creations from dairy from the family's 200-acre farm. On the farm, 65 Holsteins provide nutritious Grade A milk that is transformed into some of the creamiest ice creams around.
The secret to their delicious ice cream—a herd of happy cows! The Kelleys, who are dedicated to sustainable agriculture, keep their cows on green pastures that they believe is key to the highest milk quality and taste.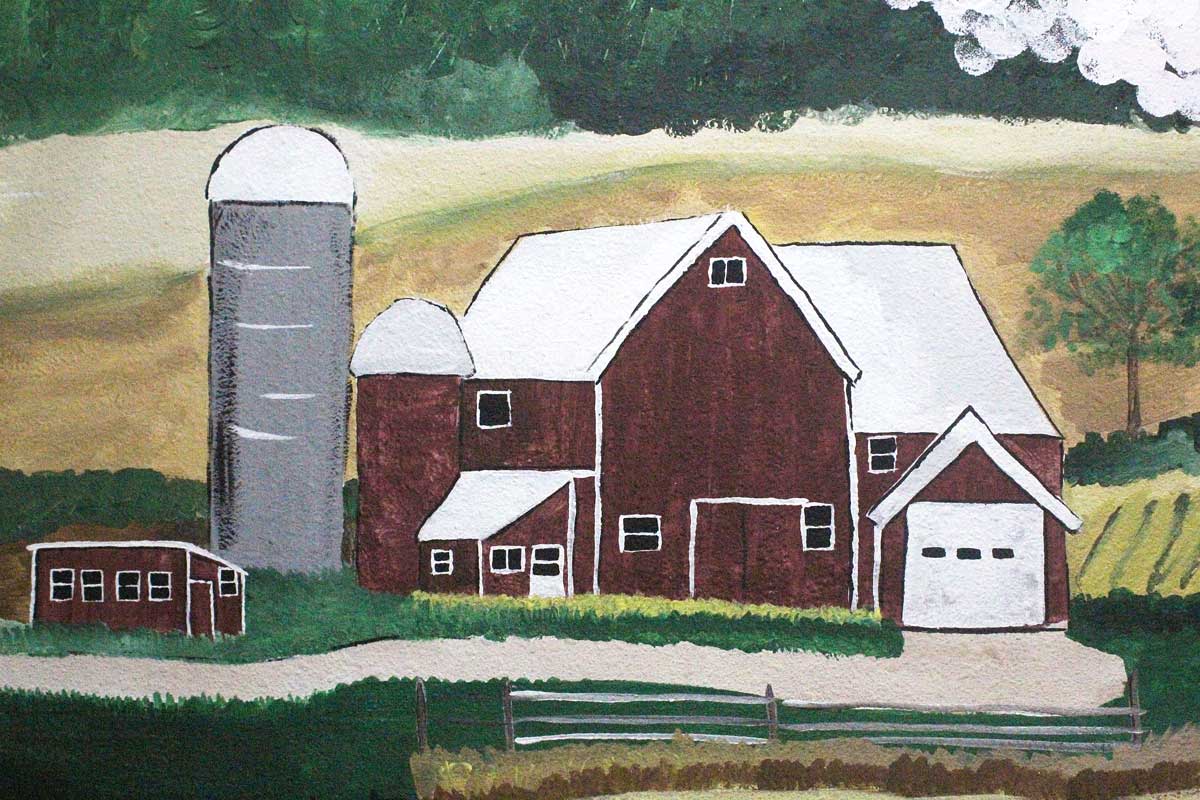 A Window to Delicious
Inside the shop, visitors are greeted with a smile-inducing aroma of fresh goodies. But a visit to Kelley's isn't just about the sweet smells or chilled desserts – it's a learning experience in the making!
Families can stop by the viewing window in the parlor to watch live ice cream making. This free activity is a fun bonus for children of all ages!
Vintage churns are also on display and showcase the evolution of ice cream creation and the hall walls contain a 'Flavor Graveyard,' a commemorative nod to retired flavors.
Find Your Favorite Flavor
Kelley's has quite the collection of award-winning options! Find their full flavor menu online (there is even a flavor filter!)—below is some drool-worthy inspiration!
If you like SAVORY:
Maple Bacon: Maple (Made with real, local maple syrup) ice cream with Eden Meat Market bacon
(Food Network Magazine voted Kelley's Maple Bacon the best ice cream in Wisconsin!)
If you can brave SPICY:
Hot Honey Cornbread: Hot honey cornbread ice cream made with Mike's Hot Honey and homemade cornbread
If you want it SALTY:
Chocolate Covered Potato Chip: Caramel ice cream with caramel swirl and chocolate covered potato chips
If you're a true CHOCOHOLIC:
Chocolate Chocolate Chip Cookie: Chocolate cookie dough ice cream with cookie dough and chocolate flakes
If you prefer a CLASSIC:
Moo Luau: Vanilla ice cream with strawberries, bananas, pineapple, chopped nuts, a chocolate swirl and Maraschino cherry halves
If you love all things FRUITY:
Raspberry Pomegranate: Pomegranate ice cream with a raspberry swirl
If you enjoy SOUR:
Neon Nightcrawler: Sour blue raspberry ice cream with sour gummy worms
If you love CRUNCHY:
Stuck in the Mud: Chocolate ice cream with fudge and chocolate-covered pretzels
If you want all the CANDY:
Phil's Bear Bait: Chocolate ice cream with peanut butter cups, Snickers, and brownies
If you need it MINTY:
Mint Crunch: Mint ice cream with chocolate cake crunch and dark mint cookies
Plan a Visit to Kelley Country Country Creamery
Swing by for a treat any day of the week! The creamery, which is a short drive from Appleton, is a fun stop for every family's summer bucket list!
Kelley's Country Creamery, W5215 Co Road B, Fond du Lac, WI
Summer Hours: 

May 27 – August 31, 2022 
Daily 11 am to 9 pm 

Allergen Note: Some flavors/products contain nuts.
More Things to Do in Fond du Lac