The history and future possibilities of space travel will be on full display at the EAA Aviation Museum on Saturday, October 8, 2022, as Space Day returns to the museum!

Space Day activities mark EAA's participation in World Space Week, with activities from 10 am until 5 pm all included with regular museum admission that day.
A Space Day Activities at EAA on October 8 Include:
Mercury and Gemini Capsule Replicas: Climb inside a full-scale replica of the Mercury space capsule, which was the first U.S. spacecraft, and the Gemini space capsule, which helped NASA get ready for the Apollo moon landings.
Moon Game: You've landed on the moon, now what? Work as a team with your family to solve a series of challenges founded in science about living and doing research on the moon.
Compressed Air Rockets: 3, 2, 1….Blast off! Learn what makes a rocket fly high as you build an air-compressed rocket out of basic household materials.
Re-Entry Capsule Design: Do you ever wonder how astronauts return to Earth after a mission from space? Design a re-entry capsule that can survive a wind tunnel.
And More!
Space Day Contest
If you could live in space, what would your home look like? This year's Space Day theme is focused on sustainability, and the EAA Aviation Museum educators would like to see what your space habitat would look like! This year's contest is open to anyone 18 years and younger.
Choose from two types of habitats:

Build a land-based habitat (example: Mars habitat)
Build an orbital habitat (example: planet-orbiting habitat)
All habitats must be made with recyclable material and must be constructed off-site or at home. Bring your completed habitat to Space Day on Saturday, October 8, by 1 pm.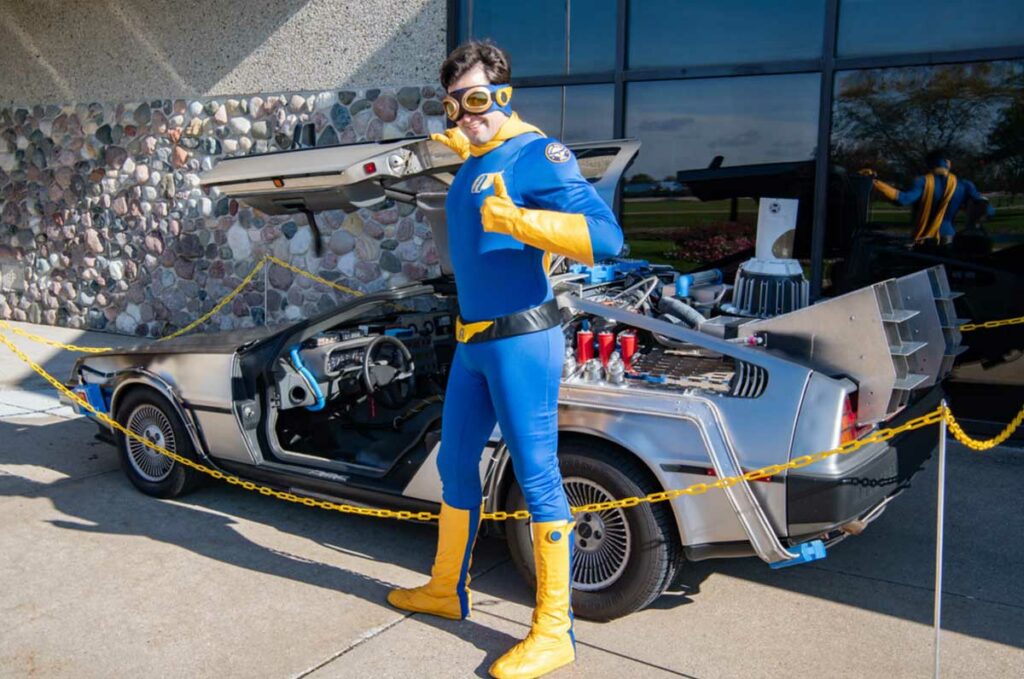 Admission
Adults (18 – 61): $12.50
Seniors (62+): $10.50
Students (6 – 17): $9.50
Children (5 and under): Free
Famiy (2 adults and up to 5 children): $31
About EAA Aviation Museum
The EAA Aviation Museum is located just off Interstate 41 at the Highway 44 exit in Oshkosh. The museum is open daily from 10 am to 5 pm. EAA members receive free museum admission year-round. For more information, call the EAA Aviation Museum at (920) 426-4818 or visit www.EAA.org/museum.