On our latest podcast, Episode 8: Let's Talk About Water Safety, John Holland of the Oshkosh Fire Department and Susie Van Ekeren of Wisconsin Swim Academy joined Amanda and Karlene to talk about water safety. 
The emotional and physical health benefits for kids living near and spending time around water are well established, and we're so lucky to live in an area surrounded by water. But, with great fun comes great responsibility: safety and respect for our watery playgrounds are warm-weather essentials.
We explored the benefits of water recreation, from cardiovascular health to fostering an appreciation for nature, and discussed how to balance it all with staying safe.
Who is at the greatest risk of drowning, and where? What can we do to minimize risks and maximize fun? Where can Oshkosh families find resources to increase confidence and safety around water?
Here are some resources to help!
Resources for Access to Swimming Safety
Swim lessons through Oshkosh Recreation Department are free for Oshkosh residents ages 3 and older at Oshkosh North and West High Schools' swimming pools. 
Adaptive Aquatics for youth and adults with cognitive and physical disabilities available at Oshkosh YMCA.
Adult lessons available at Aurora Wellness Center
Oshkosh YMCA
The Oshkosh YMCAs offer swim lessons (for all ages), family swimming, competitive swimming, private lessons, water fitness, and many kinds of adaptive swim programs for kids with special needs, so we can all safely enjoy the pleasures of an aquatic environment.
Kuhn Family Pool at the 20th Avenue YMCA features an eight-lane, 25-yard, competitive lap pool, as well as a warm-water family fun pool. The Oshkosh Truck Family Pool includes a water slide, zero-depth entry, a lazy river current, and water-spouting gadgets.
The NEW Downtown YMCA is home to a four-lane, 25-yard lap pool, as well as a 3-3.5 foot family pool great for teaching swimming lessons. The pool also includes a large lazy river with the option to turn on spouting water.
Both YMCA locations have an on-deck Sauna, Steam room, and Whirlpool and are staffed with certified lifeguards.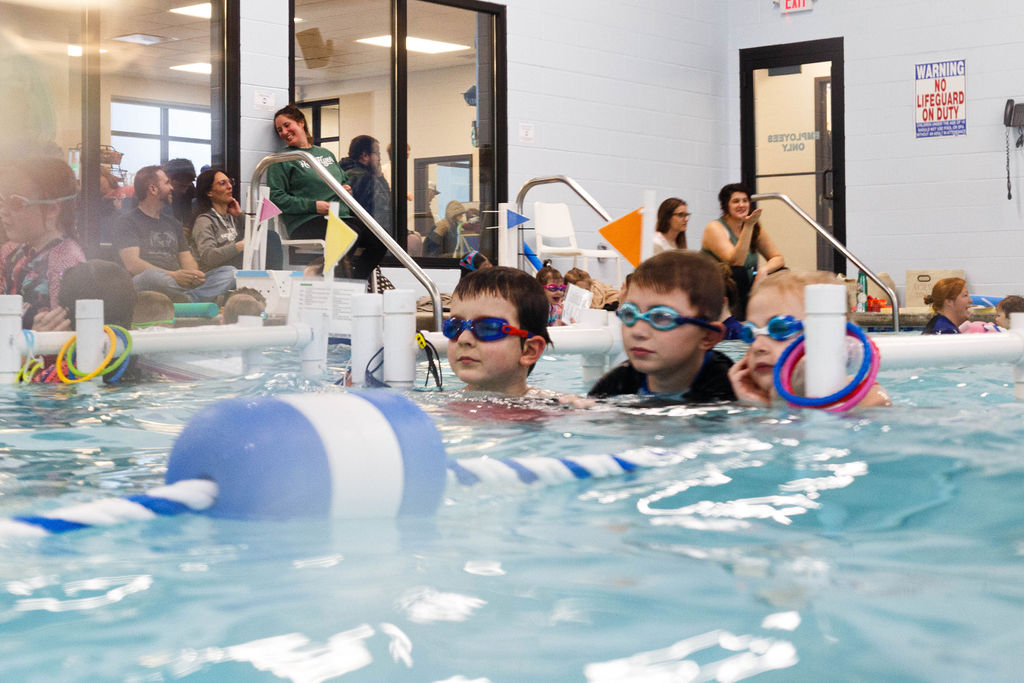 Wisconsin Swim Academy
Wisconsin Swim Academy teaches professional swim lessons for all ages to Northeast Wisconsin! They pride themselves on building relationships with families and learning about their unique personalities and experiences. Their new aquatic center in north Appleton includes an 88° temperature-controlled pool, observation area, private office space for families, and spacious restrooms with showers. The facility has modern filtration systems to ensure the safety of all swimmers and their families. Classes are offered seven days a week for both children and adults.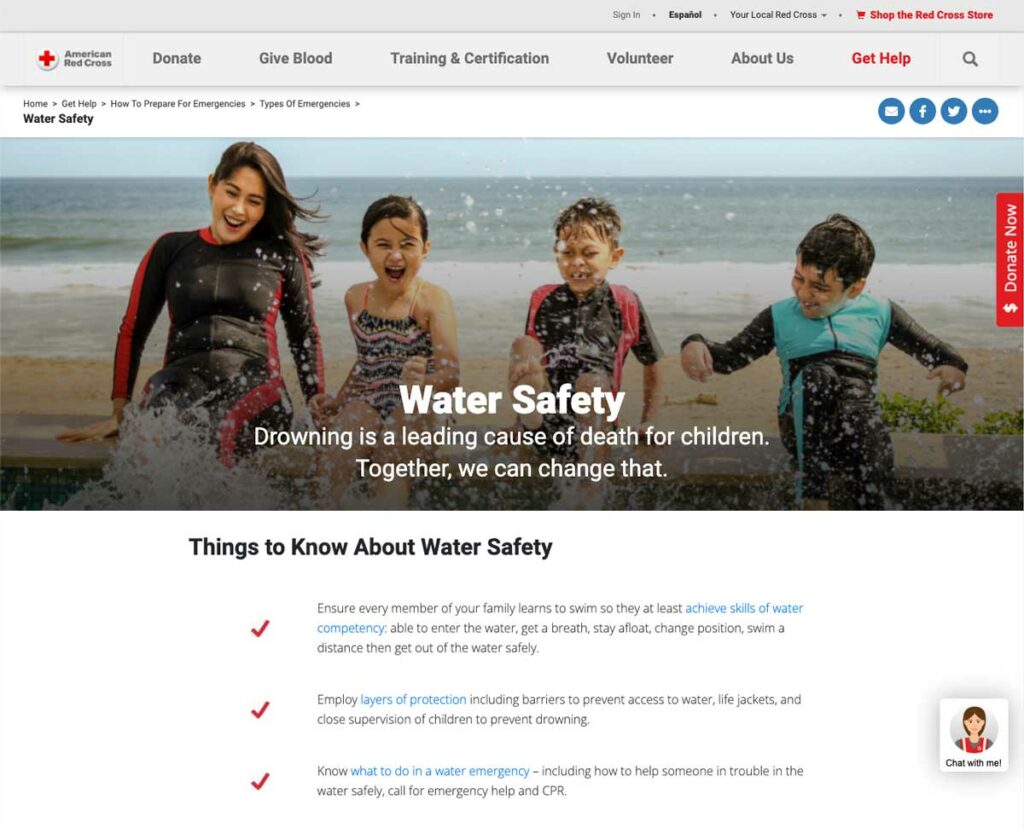 American Red Cross Swim App
The Red Cross Swim app features drowning prevention and emergency response information, including:
Water safety content for home pools, beaches, lakes, and rivers
Safety videos, tips, and quizzes designed for children
Instructional videos with stroke performance charts
Learn-to-Swim class progress tracker with shareable badges
Activities that parents, caregivers, and children can do together
To download this free app, visit Red Cross Water Safety Resource Library, text 'SWIM' to 90999, or search 'Red Cross Swim' in the Apple App Store™, Google Play™ or Amazon Marketplace.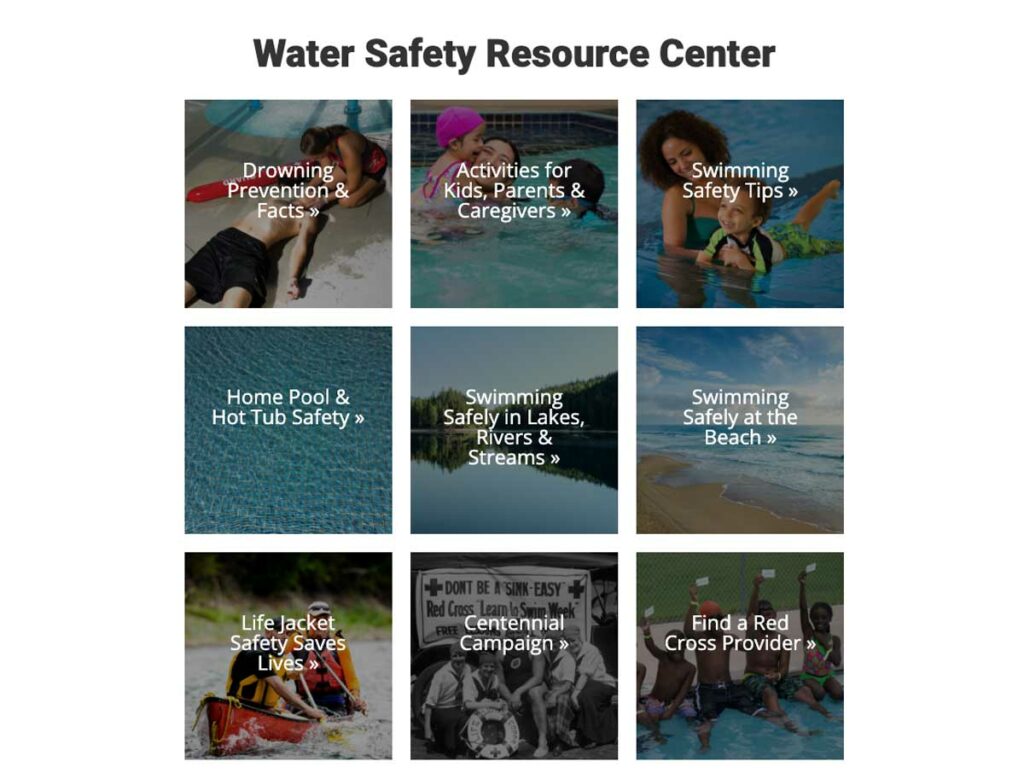 Safe Kids Fox Valley
The Safe Kids Fox Valley coalition was formed in 1996. They are led by Outagamie County Health and Human Services-Public Health Division and serves Calumet, Fond du Lac, Outagamie, Waushara and Winnebago Counties.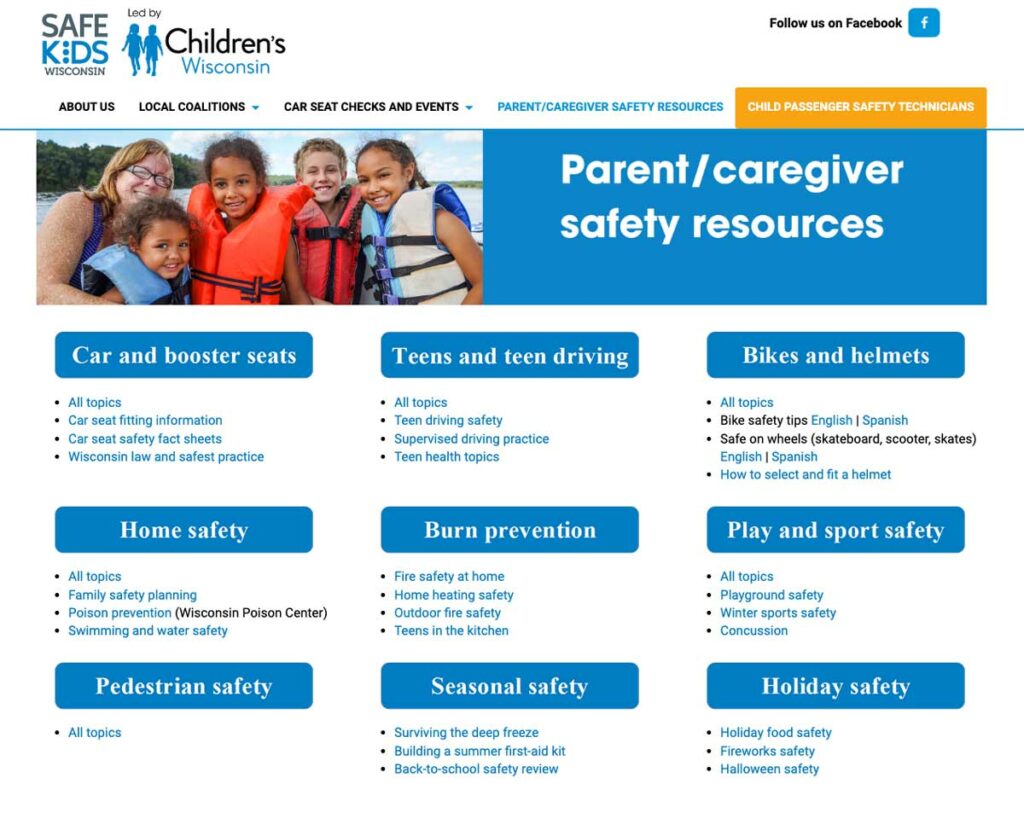 Safe Kids Parent & Caregiver Safety Resources:
Vehicle Safety
Child Passenger Safety – See Events page for a schedule of Community Car Seat Check events and available Fitting Stations
Teen/Distracted Driving – P.A.R.T.Y. at the PAC
Distracted Driving
Never Leave your Child Alone
Education/Booth at Safety Fairs
Home Safety
Poison – Medication Look a Like Shadowbox/Fishing for Poison
Furniture/TV Tip Overs
Safe Sleep – Cribs for Kids Program
Fire
Falls
Gun – Handling and Storage
Carbon Monoxide
Education/Booth at Safety Fairs
Seasonal/Recreational Safety
Education/Booth at Safety Fairs
Playground
Fireworks
Lawn-Mower
Water Safety – Water Watcher Program
Concussion
Bike/Pedestrian
International Walk to School Day
Safe Routes to School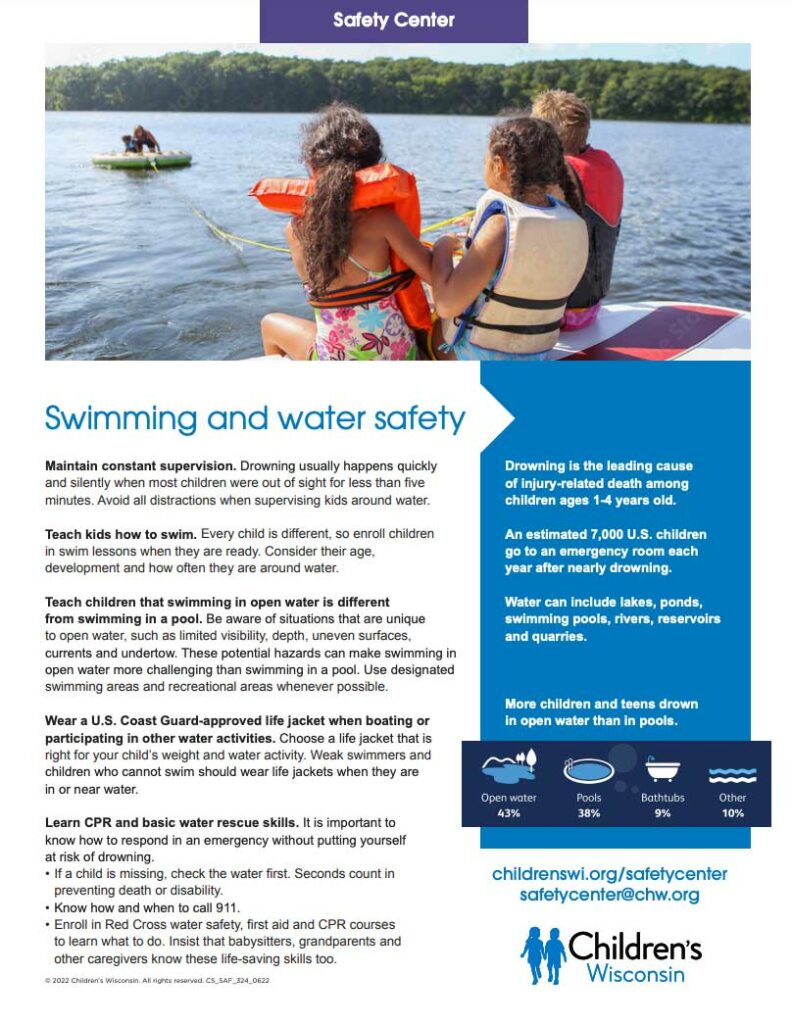 Water Safety Information
Water Safety Information from UW-Oshkosh Head Start: How to keep your children safe from drowning. Drownings happen very quickly! 
Children less than a year old are more likely to drown in a bathroom or a bucket.
Children 1-4 years old are more likely to drown in a pool.
Children ages 5 and older are more likely to drown in natural water…ponds, lakes, and rivers.
Here are some misconceptions related to drowning:
I will hear my child if they start to drown or are in trouble.
Drowning is a silent killer, there can be very little splashing, waving, or screaming.
Nothing will happen if I take my attention away for a couple of minutes.
Drowning is quick, once your child begins to struggle you may have less than a minute to react.
If there is a lifeguard present, I do not need to worry or pay attention as much.
A lifeguard's job is to enforce pool rules, scan, rescue, and resuscitate…they are not keeping an eye on specific children.
Remember…toddlers are top-heavy, so once they have gone head-first into a bucket or a toilet, they are unable to pick up their heads!! There are locks and latches available at big box stores and hardware stores to help keep your child safe.