One of Oshkosh's most-anticipated community holiday traditions is right around the corner! Celebration of Lights, held annually at beautiful Menominee Park along Lake Winnebago in Oshkosh, kicks off its beloved holiday light display season on November 26th. Every year, over 16,000 vehicles drive through the park to enjoy the nearly 1 million lights that illuminate the park grounds. The Oshkosh Celebration of Lights is truly a community event, from generous local sponsors who make the free community nights at the lights a reality to nightly collecting of non-perishable food items for local organizations that help hungry families in the area. In fact, in the past 20 years, over 110 tons of food have been donated through collaboration with the Salvation Army. 
Don't want to brave the cold weather? You can enjoy this dazzling spectacular right from the coziness of your vehicle! Plan to navigate the mile-long display of beautiful lights by car, wave to Santa, drop off your Santa letter, and enjoy the redesigned digital show at the end. Tune into either Oshkosh Media (101.9 FM) or WRST (90.3 FM), depending on the night to enjoy the holiday musical accompaniment.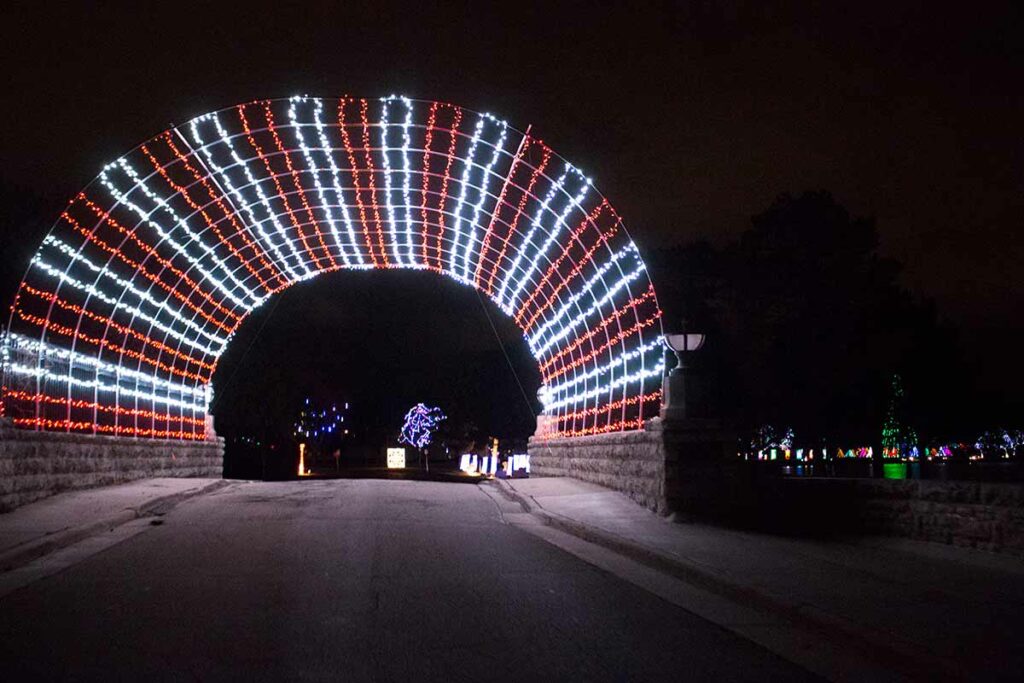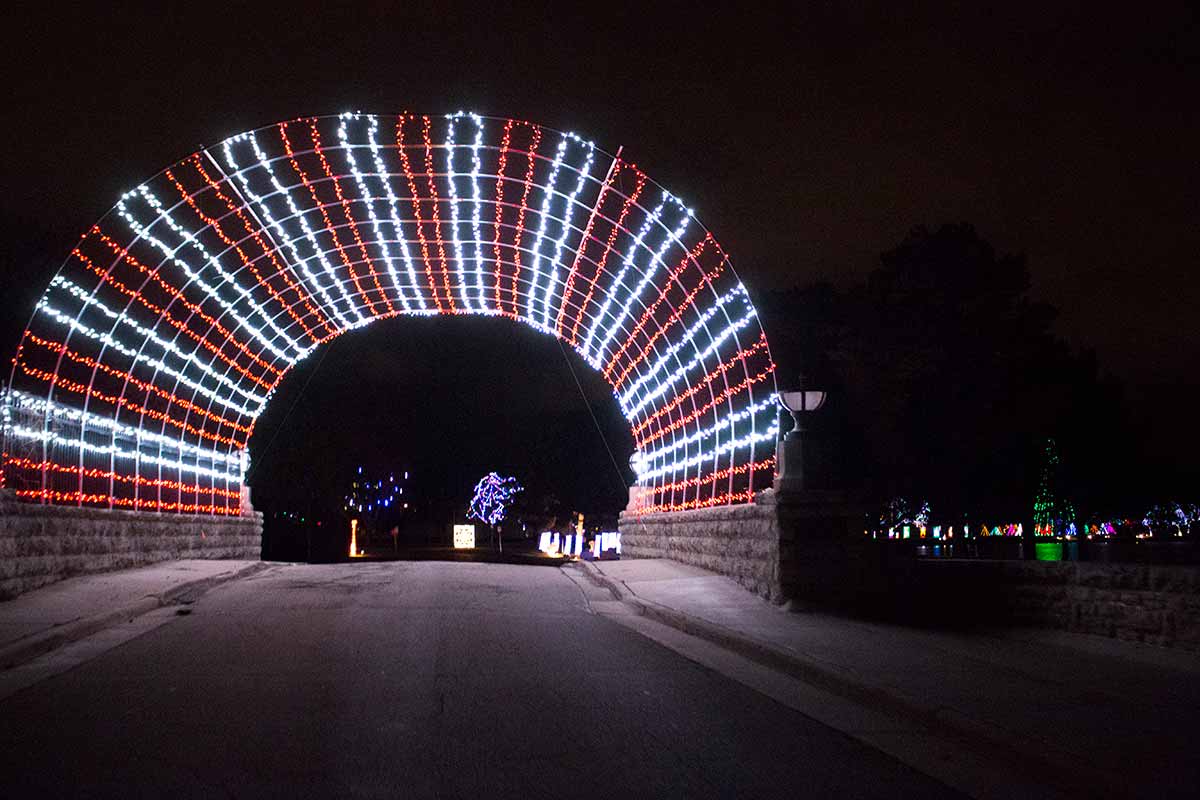 Ready to head out for your family adventure at the lights? Here's everything you'll need to know:
Oshkosh Celebration of Lights
Location: Menominee Park in Oshkosh
When: November 26th- January 1st, 2022
Hours: 5:30 – 9:00 pm daily
Admission: $10 per carload with $1 off with donation of new, unopened personal care items. (Shampoo, deodorant, soap, toothpaste, toothbrushes etc.) No food donations, please!
2021 Community Nights: FREE admission. A personal care item donation appreciated.

Friday, November 26, 2021
 Monday, November 29, 2021
Friday, December 3, 2021 Toys for Tots Night – bring along a new, unwrapped gift to donate!
Sunday, December 5, 2021
Tuesday, December 14, 2021
Friday, December 17, 2021
Christmas Day: Saturday, December 25, 2021 (note: no Santa tonight)

Santa: Visiting Santa is FREE and included with admission! Santa's Workshop is a drive-up, non-contact environment for socially distant visits from November 26 – December 23, 2021, from 5:30 – 8:30 pm. Christmas Eve, he will be out with his reindeer to deliver presents.
Letter to Santa: Be sure to visit the Celebration of Lights website to print out your Letter to Santa for your child to fill out and drop off once there!
Carriage Rides: Prior reservation and payment is needed to secure and enjoy a carriage ride through the light display. The cost is $70 for four adults and two-lap children under age 4 and includes admission to drive through the park. Reservations can be made by calling 920-303-9200 or email a request for reservations to info@oshkoshcol.org.
2021 Special Nights: see website for complete details

Wednesday, December 1, 2021 – Senior Citizen Night 
Friday, December 3, 2021 – Toys for Tots Night
Saturday, December 4, 2021 – Race for the Lights 5K Fundraiser
Tuesday, December 7, 2021 – Veterans Appreciation Night
Saturday, December 11, 2021 – Oshkosh Area Humane Society Night
Wednesday, December 12, 2021 – Golden Years Night (55+)
Saturday, January 1, 2021 – Night of the Torches

Special Features at the Lights: 

100 foot tree
animated light displays
sculptured displays
Santa's Workshop
Elves' Hideout with children's activities
Light Show synchronized to music at the end of the route
Gift Shop (with its own entrance this year)

Are you looking for ways for your family to support our community this holiday season? You can do just that at the Celebration of Lights! Check out their website for opportunities to volunteer, become a sponsor, or just bring along a non-perishable food item when you make your visit to this time-honored Oshkosh community event.
Nearby Spots for Hot Cocoa, Coffee & Bakery Treats
Caramel Crisp & Cafe, 200 City Center D, Oshkosh

Swing by to enjoy a cup of hot soup (a new soup each day!), an array of delicious cookies, or some gourmet popcorn before you visit the lights! Open until 7:30 pm on weekdays

Planet Perk Coffee Houses

Planet Perk at City Center, 100 Suite C City Center, Oshkosh
Planet Perk In the Grind, 240 Algoma Blvd, Suite 101B, Oshkosh

Open Monday – Friday and Sunday until 6:30 pm

Warm up with a coffee and hot cocoa for the kids! They also offer some delicious bakery, soups, and sandwiches. 
For More Information:
Oshkosh Celebration of Lights, Menominee Park, 520 Pratt Trail, Oshkosh, Wisconsin
oshkoshcol.org
facebook.com/oshkoshcelebrationoflights