This Town of Algoma neighborhood park is perfect for everyone! An absolutely impressive playground for adults and kids of all ages! Conveniently located along Highways 41 and 21, adjacent to the City of Oshkosh's west side. This new park offers amazing playground equipment-which includes a fun zipline for kids, walking trails, workout stations, benches, for relaxing and enjoying nature, tennis or pickleball court, and a basketball court. Need a spot to bring or eat lunch? Enjoy a large covered pavilion that is available on a first come first serve basis for any/special occasions.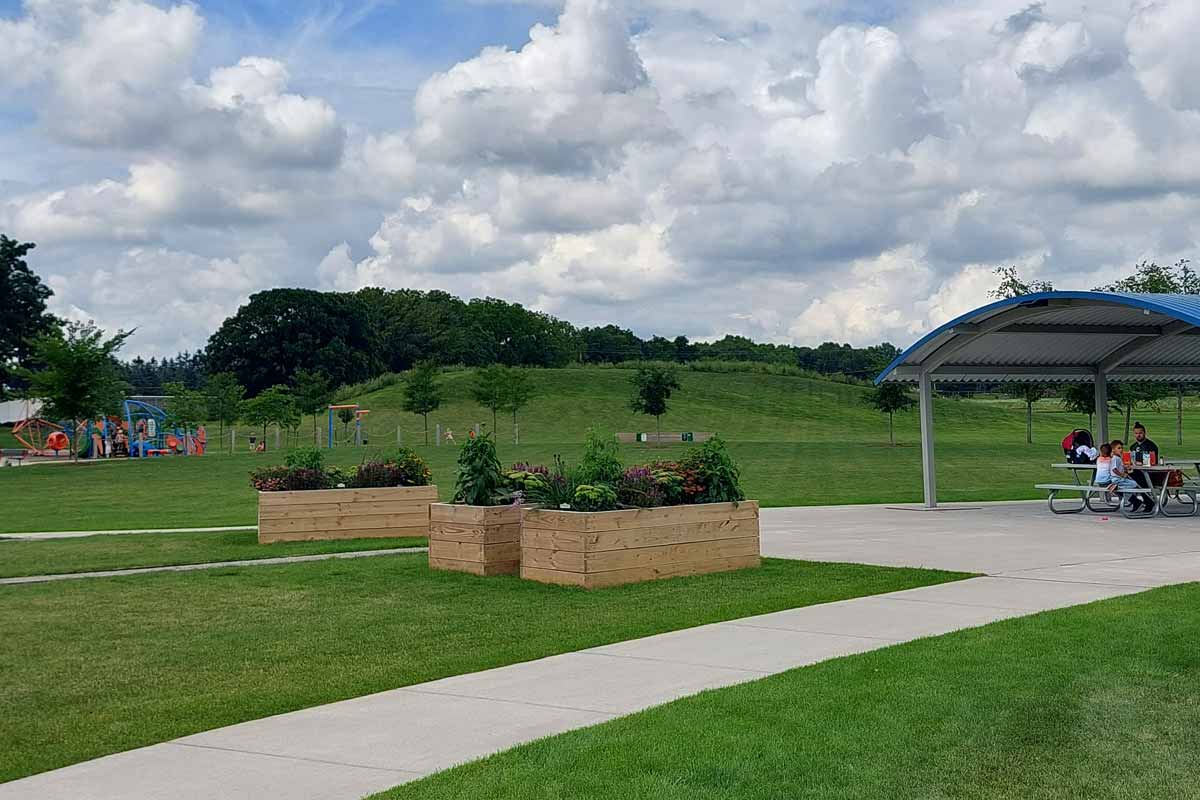 Jones Park has over 90 new trees of 16 different species and also two pollinator gardens. This is a huge perk to the bees and other nectar-consuming insects. Pollinator gardens support and maintain pollinators by supplying food in the form of pollen and nectar that will ensure that animals stay in the area to keep pollinating our crops for continued fruit and vegetable production. How cool is that?! Great teamwork! 
Don't forget to visit in the winter! Jones Park offers a fun, small snow hill for your sledding adventures!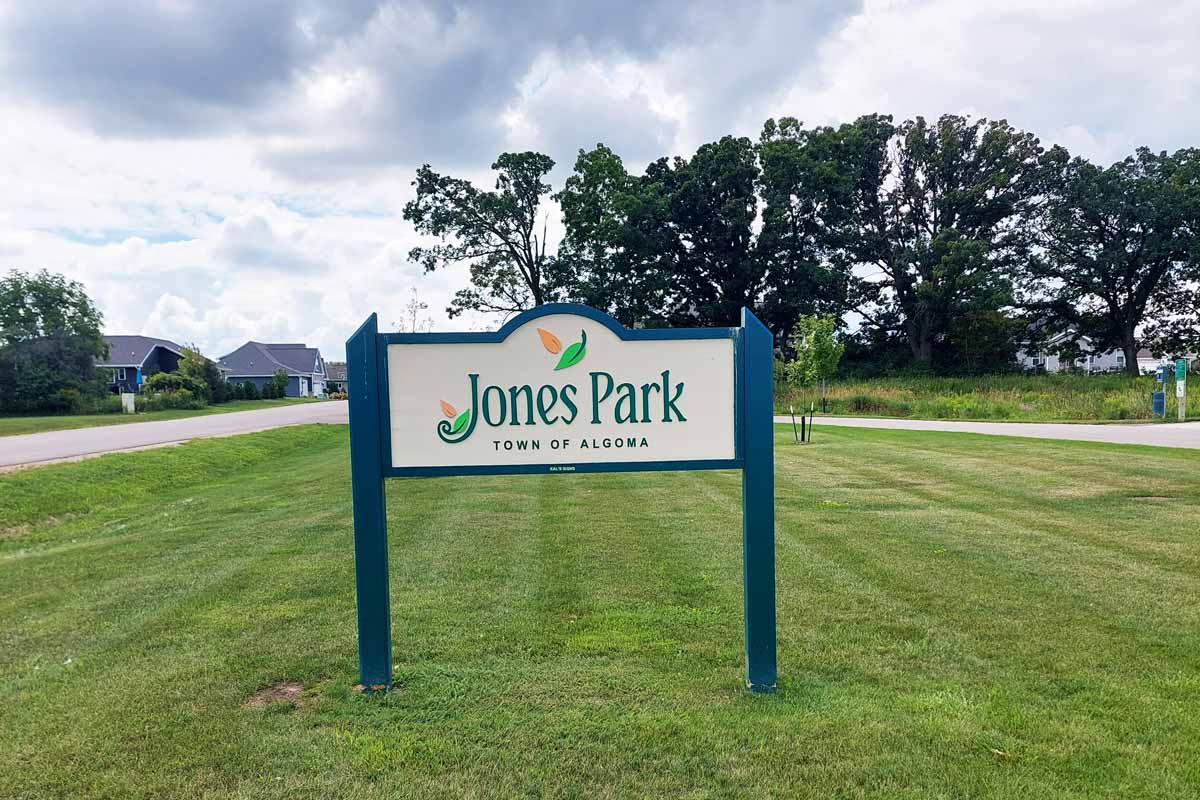 At-a-Glance
Town of Algoma
Park Hours are 7 am to 10 pm
Leashed Pets Allowed – Doggy Bag Station onsite for clean up
Bathrooms: Seasonal (porta-potty) 
Parking 

Parking Lot ( handicap Accessible) 

Open to the public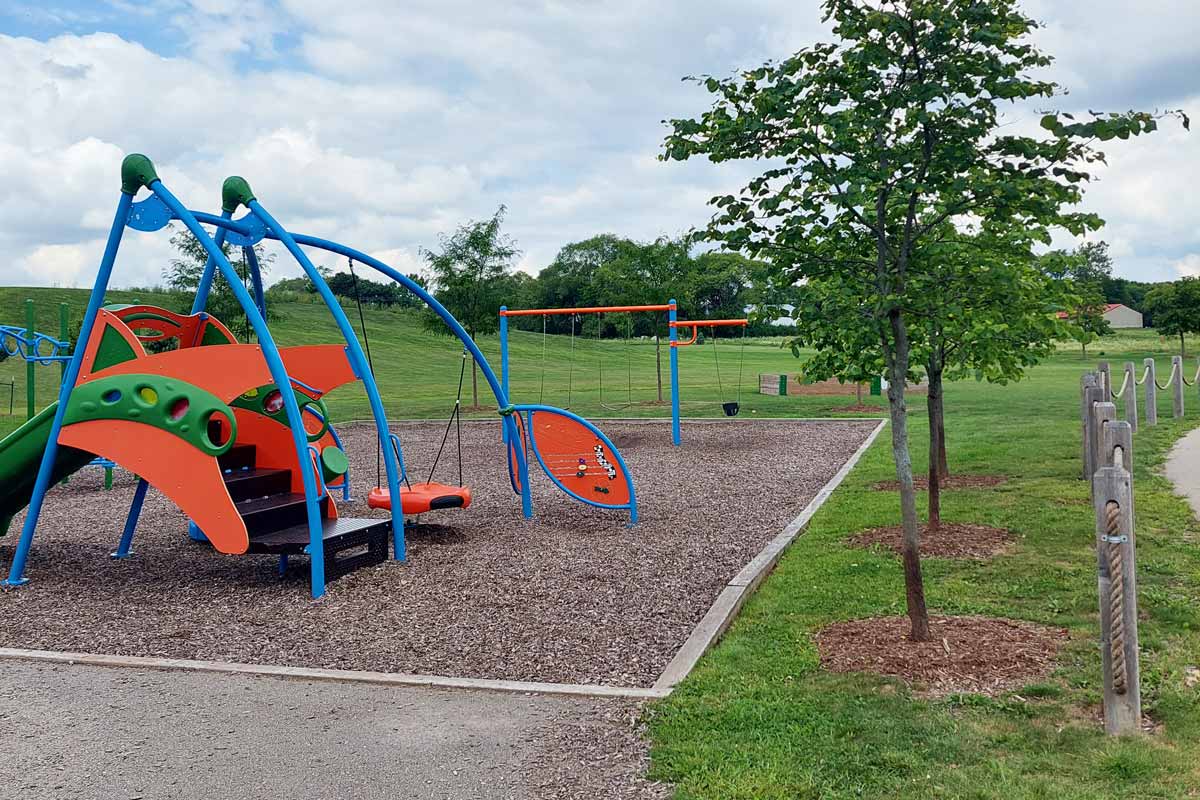 Park Highlights
Zipline for kids 
Basketball Court 
Fitness Equipment Available
Walking Trail Loop
Pavillion rentals 
Large open space to run or play ball
Playground equipment including swings and climbing features
Tentative Water Drinking Fountain 
Snow-covered hill for sledding
Nearby Coffee and Ice Cream
Culvers, 2270 Westowne Ave, Oshkosh, WI 54904

Delicious ice cream (many varieties) and lunch/dinner ideas.