The Paine Art Center and Gardens has quickly become a family favorite and has brought me back to my childhood days reading The Secret Garden. My interest in design and art (and everything pretty) has been passed down to my children, and this place is full of eye candy and interesting conversations waiting to happen.
What pushed us over the edge to invest in a family membership this year was seeing everything here during the different seasons. This magical place has been known to have hidden gnomes, mice, and even at one time, shoes to keep everyone on their toes!
The mansion and gardens show new and fun discoveries every visit, both inside and out.
If you aren't familiar with this Oshkosh landmark, the preserved historic estate with a mansion and gardens. The mansion holds art galleries, and the botanic gardens rest on 3 acres in the middle of the city!
The classic European-style architecture also hosts visiting art exhibits that are perfect for a family day or a date night.
Pro Tip: If you can still dress up your kids (or bribe them), there are so many great photo opportunities outside.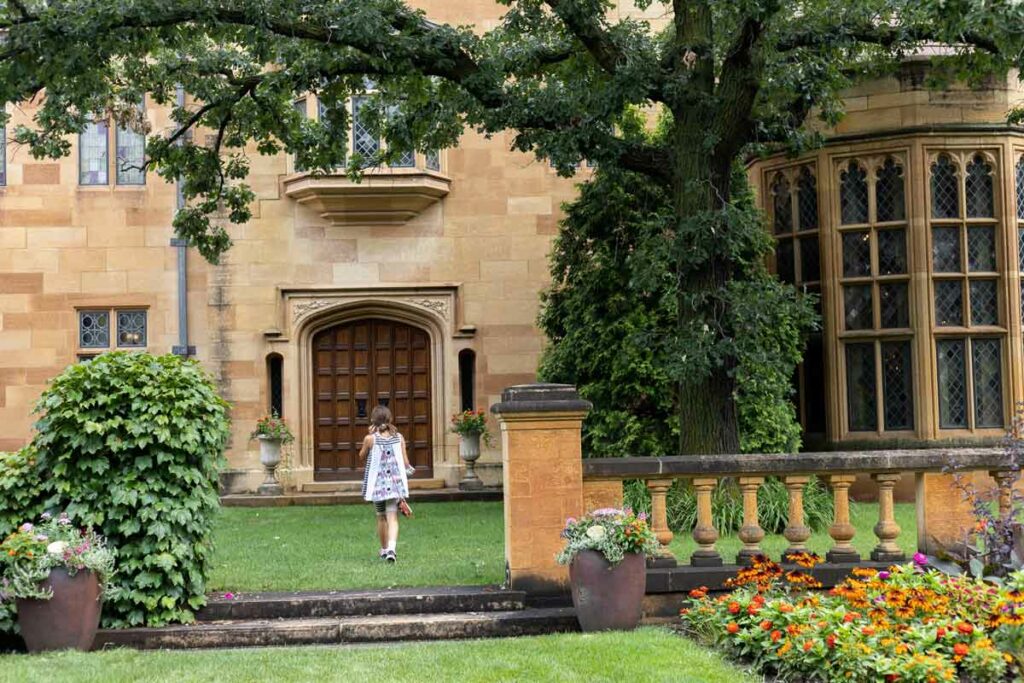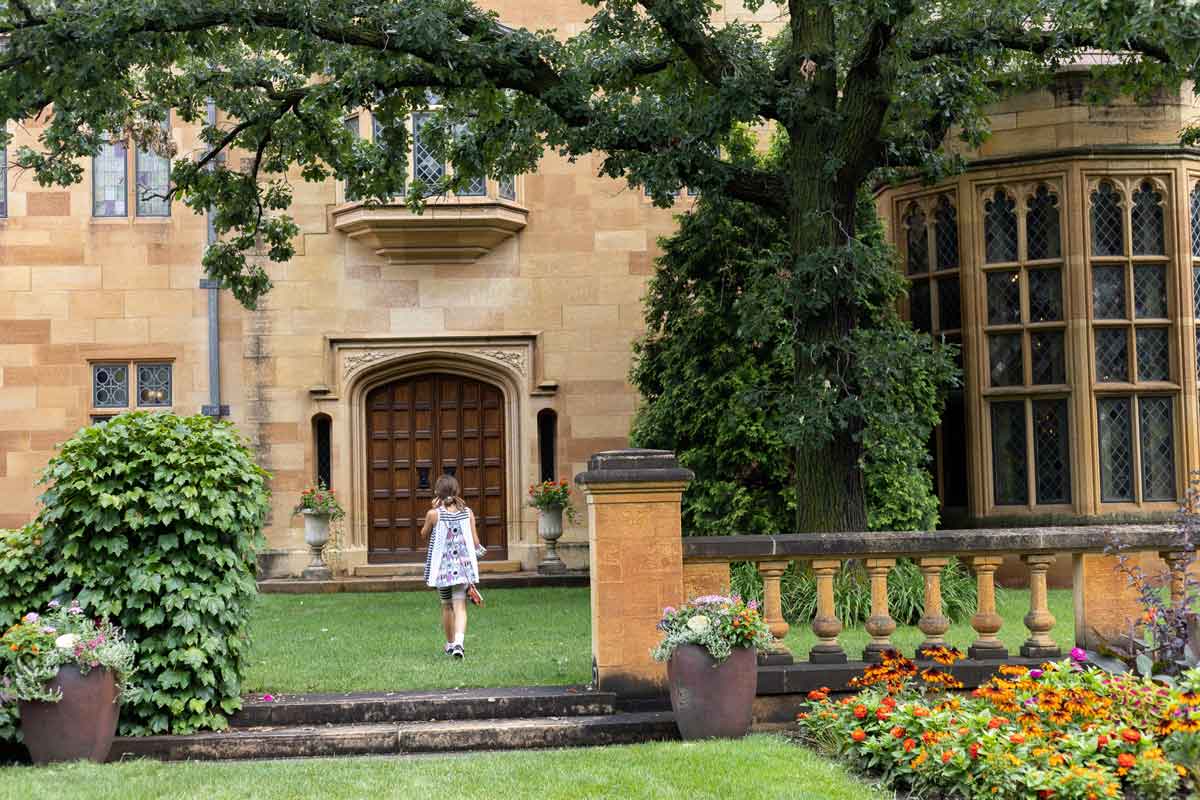 Books to Check Out Before Your Visit
These garden and flower books are perfect to read before your visit or to bring along to read together in the garden:
This list is a great spot to start, PBS Kids: Best Gardening Books for Kids!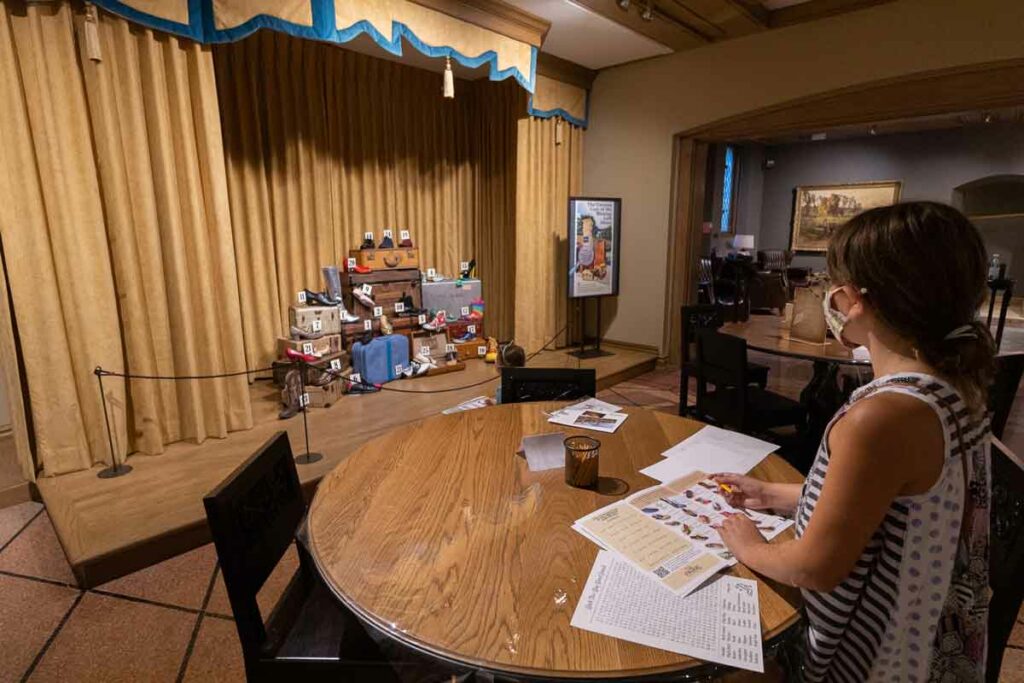 Exploring Inside
The Mansion
1920's Tudor Revival-style house inspired by English country estates that is family-friendly for exploring. Take in the beauty of the library, breakfast and dining rooms, bedrooms and more.
The Studio (Downstairs)
Located on the lower level of the mansion, the Paine's newly renovated Studio is a space to learn and create.
A number of self-directed activities, including blocks, games, and arts and crafts, are available as well as take-home kits and independent art activities.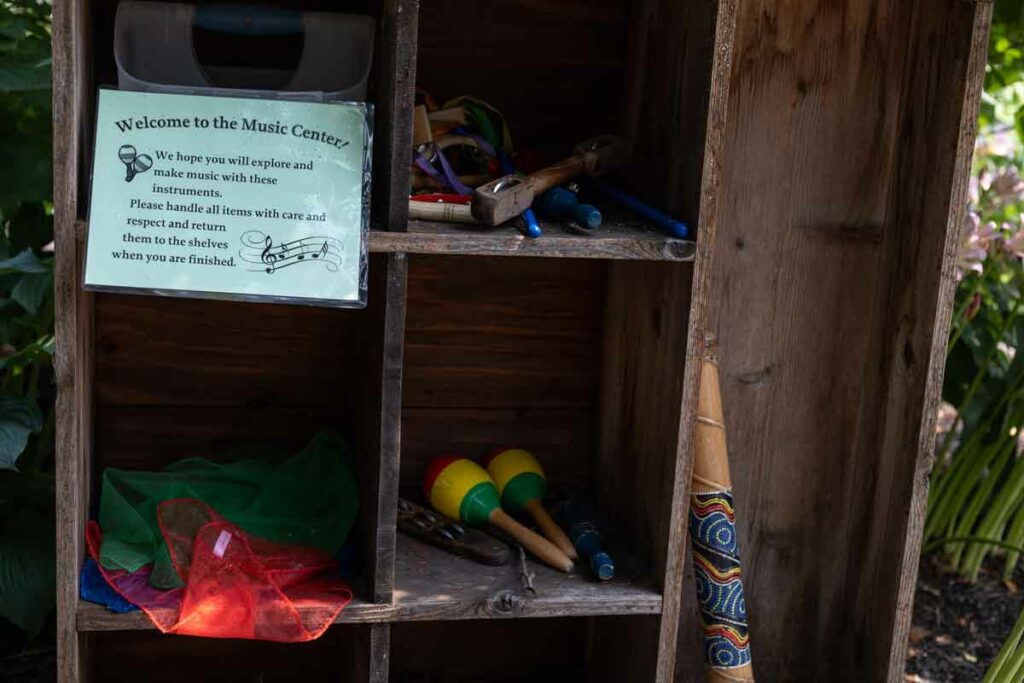 The Gardens
What we love about the gardens is the depth and variety across the grounds. There are lots of different areas to keep kids entertained. The gardens outside are very walkable for kids. Consider mornings or early evenings to visit.
The Field Station (Children's Garden)
The Field Station is a unique area of the gardens with nature activities designed for children and their families.
Musical instruments – including neat fungiphones in the shape of whimsical mushrooms!
Outdoor digging station
Nature sensory tables
The beautiful details even extend to a custom-illustrated map. Make sure to pick one up at the front desk for your first visit. 
Different every season! Breathtaking tulips and flowering magnolias in the Spring. Colorful displays of hundreds of perennials, annuals, herbs, and vegetables and more than 60 containers burst with life in the summer. Changing vivid autumn colors are the stars in the fall with a spectacular Sugar Maple tree, and the gardens sparkle with a snow dusting in the winter.
Temporary Exhibits & Events
Upcoming Exhibits in 2023
Tom Uttech: One With Nature, February 23 – May 21, 2023 – Renowned Wisconsin artist presents dozens of photographs and selected landscape paintings.
Favorite Annual Events – The Nutcracker
Nutcracker in the Castle (late November to early January) – During the winter holidays, the Nutcracker makes a magical appearance at the Paine Art Center and Gardens. The mansion becomes a storybook brought to life with scenes throughout and more than 60 mice will be hiding all around!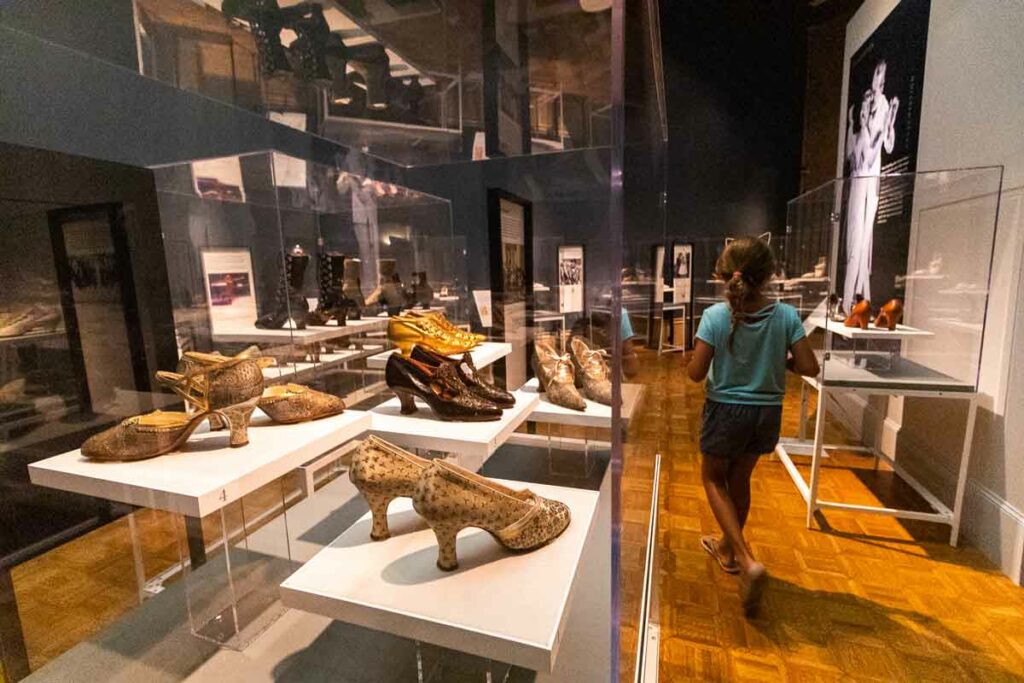 Things to Know
Paine Art Center and Gardens, 1410 Algoma Boulevard, Oshkosh
Hours
Tuesday – Sunday:

11 am – 4 pm
Admission
Adults: $12 
Youth: Ages 5-17: $5 
Ages 4 and under: FREE
Members: FREE
Admission includes viewing the mansion, gardens, and exhibitions.
Best Value – Family Membership includes free admission for two adults and accompanying children to the mansion, gardens, and exhibitions, as well as Nutcracker in the castle. Also includes two FREE guest passes to share with others. $90 / year.