Parent Connection, a program of Family Services of Northeast Wisconsin, is a parent education and early learning program designed to encourage, strengthen and support families. The program offers a variety of services, each designed to ease the transition into parenthood and make parenting less stressful and more enjoyable. Services are provided in both in-home and group-based settings throughout the Fox Valley and Oshkosh. 
Each program offered by Parent Connection is focused on providing family education and promoting positive parenting techniques.
These parenting classes help:
Support parents by sharing and promoting effective skills of positive parenting
Strengthen healthy parent/child relationships
Develop and maximize parents' potential to resolve difficult situations
Strengthen the relationship between parents to promote healthy family dynamics


What services and programs are available for families in Oshkosh?
Parents as TeachersTM Home Visitation
This free early learning program is designed for parents and their babies residing in Winnebago County (as well as Outagamie and parts of Calumet County). Family Support Specialists trained in early childhood and brain development conduct home visits from the child's birth to the age of three.
Visits include:
Parenting information
Child development information
Constructive play ideas
Developmental screenings
Connection to community resources
Parent Connection offers additional services to parents in Oshkosh including phone consultation, parenting newsletters, and a community resource guide.
Parenting Education Workshops
Find out the latest information about child growth and development, stress management, positive discipline, communication, as well as ages and stages from infant to teen.
Some workshop offerings include:
1-2-3 Magic
Positive Solutions for Families
Baby Basics for New Dads
Love & Logic
Topics to Improve Parenting Strategies
Two Homes, No Battles
Family Play Groups:
Let's Play Together (for parents & children up to age 5)
Just For You (for parents 21 and younger)
Presented in various locations throughout Oshkosh. Free child care is available during most workshops. Children must be pre-registered to receive care. There may be a small fee to attend, however, scholarships are available for those in need. For scholarship information, call (920) 739-4226 ext. 109.
Teen Parent Program
The Teen Parent program is designed to meet the unique needs of parents ages 13-21.
Opportunities provided include:
Parents as TeachersTM Home Visitation
Teen Parent Mentoring
Monthly group meetings to meet and socialize with other teen parents and their babies
Any teen can participate in these programs free of charge. Call 920-739-4226 ext. 109.
Fatherhood Programs
The Fatherhood Programs of Parent Connection are specifically designed with the needs of men in mind, as they become fathers. An interactive approach is used to enhance the fathering experience. Classes for expectant dads on baby care basics are offered as well as dads and kid events for dads and their children, ages birth to six. Grandfathers and other male caregivers are also encouraged to attend.
Family Fun Events
Parent Connection offers several free family fun events for parents of young children, including the annual:
Sports Spectacular (Fox Valley Dads & Kids Event) 
Oshkosh Dads & Kids Event 
Autumn Adventure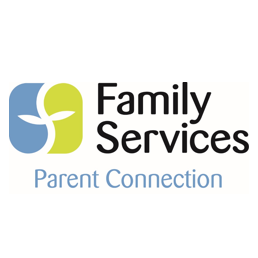 Learn More
Follow @ParentConnectionWI on Facebook 
Sign up for quarterly newsletters
Sign up weekly email communications 
You can also find parenting newsletters, child development information and class schedules on our website at www.familyservicesnew.org/parent-connection. 
For more information or to enroll in our Oshkosh programs, please call (920) 233-6630.
Parent Connection of Family Services, 36 Broad St STE 150, Oshkosh, Wisconsin