One of my personal favorite summer memories is of heading to the library each week with my sister and our grandmother to load up on books to read while passing time near the lake. I cannot remember if we got any cool prizes, but I can remember walking up the steps, carrying my books and blankets to spots in the woods and at the beach, and even some of my favorite reads. Fostering summer reading can make cherished warm memories and prevent the dreaded "summer slide."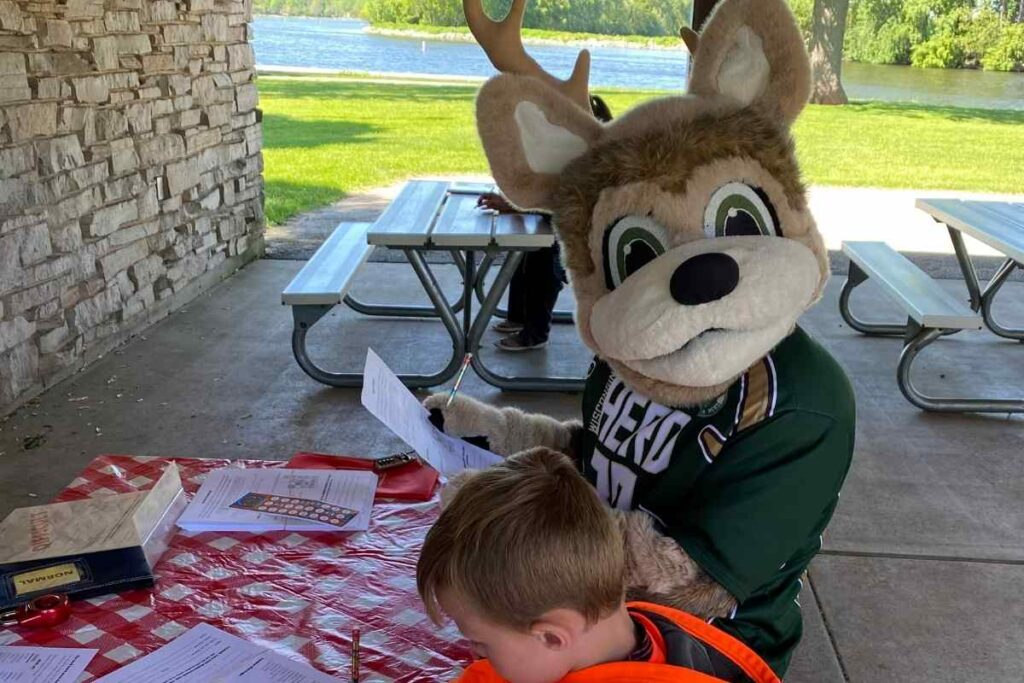 Reading is really about choosing your own adventure, which makes it the perfect activity for the more relaxed pace of summer. The key to unlocking a love of reading at any age can be as simple as discovering the stories you enjoy.

Marie Boleman, Head of Children's and Family Outreach Services
Details for 2022 Summer Reading Challenge
Dates: June 1 – August 13, 2022
Registration: At the library or online
Who Can Participate: There's a challenge for Adults, Kids, and Teens
Full Information: oshkoshpubliclibrary.org/content/summer-reading-challenge-2022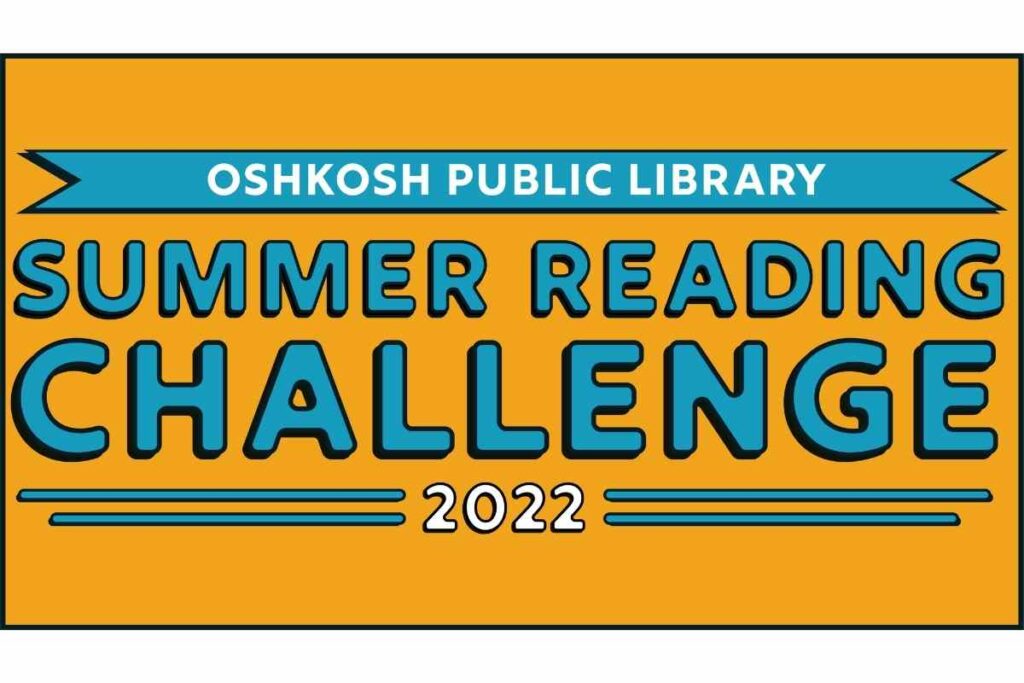 How The Challenge Works
Kids
Ages: Preschool – Grade 5
How to Participate: Track progress, complete activities, and read 500+ minutes over the summer.
Rewards:

A ball chain necklace with beads
brag tags
a free book
food coupons
a voucher for a free ticket to a Timber Rattlers game, and so much more!
Teens
Ages: Grades 6 – 12
How to Participate: Read 150+ minutes and complete activities
Rewards:

Free OPL bookstore items, prize pack with various goodies, and raffle tickets for drawings
Raffle drawings: gift cards, video games, signed books
Grand Prize Drawing: Beats Studio 3 Wireless Headphones
Adults
Ages: 18 and older
How to Participate: Read 10 hours or more, write reviews, explore the library.
Rewards:

Earn free books all summer
Be entered into one of three Grand Prize Drawings for gift certificates to:

Downtown Oshkosh
Target
Pick 'n Save

Winners will be chosen on Aug. 15.
Fun Summer Library Events
Harry Potter at the Time Community Theater
Date: Sunday, July 31, 2022
Time: 2 pm
Location: Time Community Theater
Details: Celebrate Harry's birthday with the library at the Time Community Theater for a FREE showing of Harry Potter and the Sorcerer's Stone. Visit the library in July to enter a drawing for a Harry Potter prize, given away at the end of the movie (must be present to win).
LEGO Wall Open Build
Dates: June 1 – August 31, 2022
Time

Wednesday 4 – 7 pm
Saturdays 9 am – 12 pm

Details: Drop in to free build with LEGO bricks.
Drop By & Read at Leach Amphitheater
Date: Friday, June 24, 2022
Time: 6:30 pm
Details: Check out a library book or bring a favorite from home and let's read together! Chat with library staff and pick up a fun giveaway. Add to your minutes logged for the Summer Reading Challenge. Followed by the Family Movie Night screening of Sing 2, courtesy of the Oshkosh Parks Department
Zoomobile
Date: Saturday, August 20, 2022
Time: 10:30 am
Details: Celebrate a fantastic summer of reading with a visit from NEW Zoo and Adventure Park's Zoomobile! Get up close and personal with the animals and learn more about these fascinating animal ambassadors. Registration is required as space is limited. Call 920-236-5208 or visit the Children's Department to register.
All Events and Summer Happenings at Oshkosh Public Library
Oshkosh Public Library Summer Schedule
Monday – Thursday: 8 am – 8 pm
Friday: 8 am – 6 pm
Saturday: 9 am – 1 pm
Closed Sundays
We talked about fostering a love of reading, literacy, dyslexia, and more on a recent episode of our podcast, Let's Talk, find it by clicking the image below!