Cider and pumpkins and hayrides, oh my! It's fall y'all and that can only mean one thing — it's time to visit the many amazing family-friendly farms northeast Wisconsin has to offer and get your autumn off to a great start! The Little Farmer in Malone, just north of Fond du Lac is the perfect stop for all your favorite fall food and decor needs, with plenty of fun activities for the whole family to boot.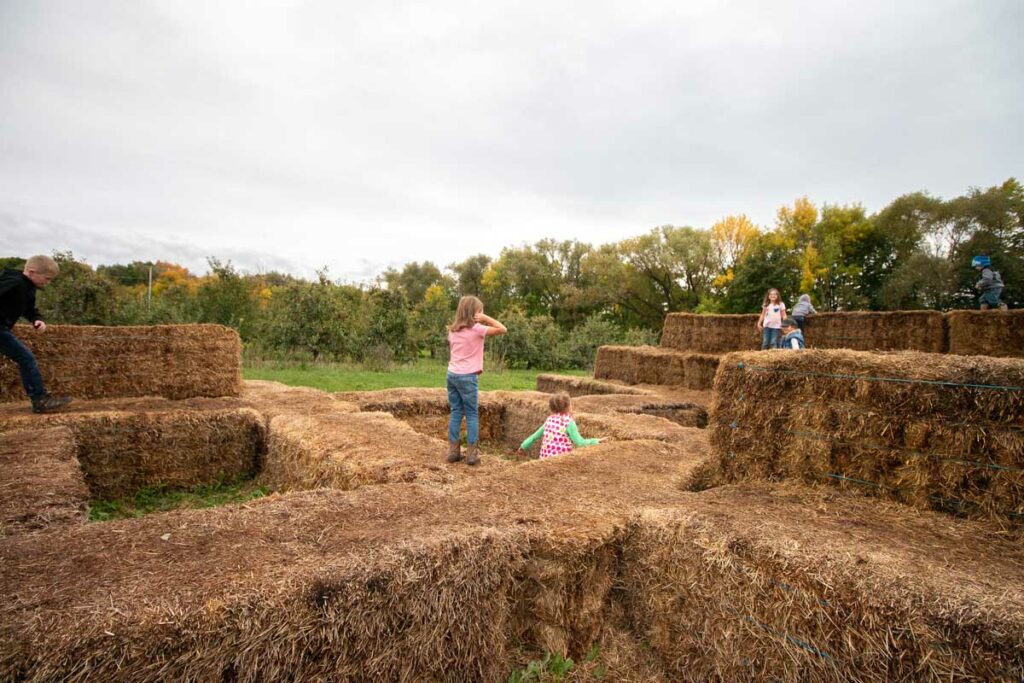 The Little Farmer Pumpkin Season 2022
Address: N9438 Hwy 151, Malone
What: The Little Farmer began back in 1866 as a traditional farm, eventually adding apple orchards throughout the years before opening to the public and becoming one of the Fox Valley's favorite fall stops for families. Their primary crop continues to be apples, grown on their 7,000 apple trees across six orchard sites, as well as 20 varieties of pumpkins grown on their 20-acre pumpkin patch. 
2022 Pumpkin Season Hours: The Little Farmer's pumpkin patch is ready for pumpkin pickers and open Monday through Friday from 8 am to 6 pm, and Saturday and Sunday from 10 am to 6 pm. 

If you visit on the weekend, you can head to the U-Pick Shed and catch a tractor-pulled wagon ride to and from the pumpkin patch. Wagon rides don't run on weekdays, but they do offer pull-behind wagons to tote your pumpkins in from the pumpkin patch. 

Pricing: There is no admission fee to enter the grounds, ride the U-Pick wagon, visit with the animals (feed is available for purchase), or get lost in the corn maze. Hayrides are available on weekends only require purchased tickets. Pumpkins are priced depending on "ring size". You'll find ring stations around the farm for sizing pumpkins or bring it to a cashier for sizing. Your price is based on what size ring it fits through. 
Fall Activities Available: 

Hayrides that weave through orchards, fields and 40 acres of old-growth woods are available on weekends for a fee. 
Find your way through the 6-acre corn maze and try to figure out who stole the pie from the bakers — a fun game that encourages kids to learn about animal tracks. 
Don't miss their playground; it is a fantastic fit for small children and toddlers, which includes a straw maze, a trike path, swings, and more. 
New this year is the addition of a pedal car track for all ages! 
And no visit to a farm would be complete without visiting the animals. You'll find goats, peahens, sheep and Ginger, the shaggy Scottish Highland cow. 

Fall Food & Decorations Available: 

Visit the Applehouse for a plethora of country store favorites including preserves, honey, maple syrup, caramel pieces and sauce, fresh baked pies, muffins and so much more. We highly recommend you leave with a pie or some muffins because they are legendary. 
Visit the Farmhouse for a warm cup of coffee or tea and slice of pie. The Farmhouse doubles as a coffee and gift shop so feel free to wander around and check out this fully-restored Victorian-era home featuring a few themed rooms and beautiful architecture.  
Mums, straw bales, corn stalks, squash and gourds are also available for purchase. 
Don't miss out on their caramel apples with their very own caramel sauce! Both pre-made and top-your-own available.

Pro Tips for Exploring the Farm with Children: Make sure to dress for the weather, including rain gear, clothes/boots that can get muddy, and sunscreen/bug spray as needed. A change of footwear/clothes on standby is a great idea. The grounds around the barnyard and apple house are level and easy to traverse for little feet and strollers, but you may consider babywearing for your trip to the pumpkin patch as the ground out there is not conducive to strollers.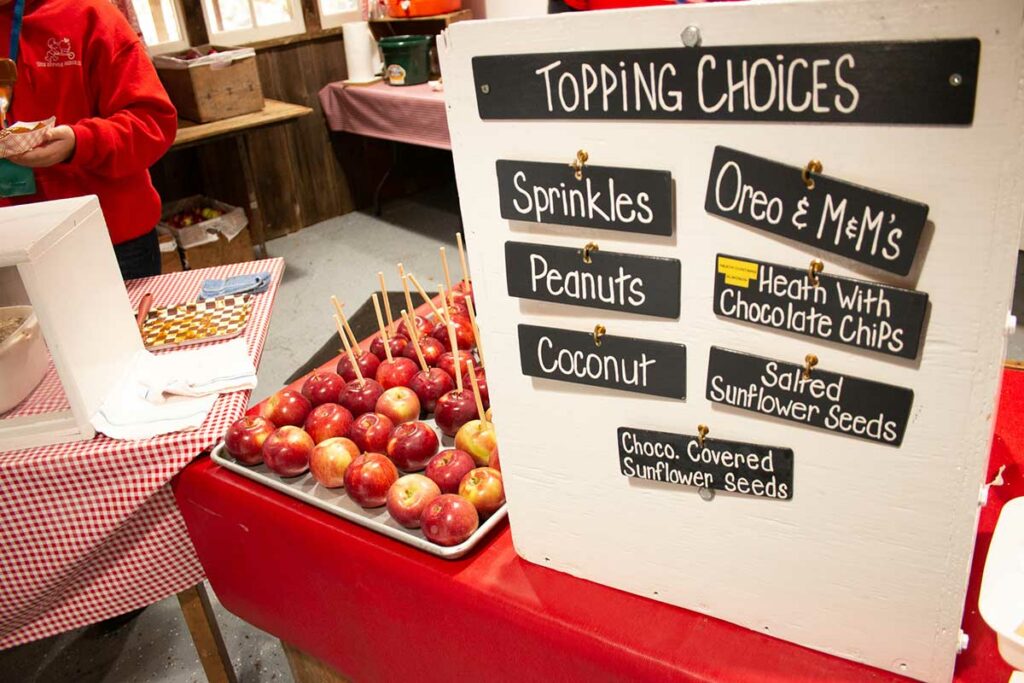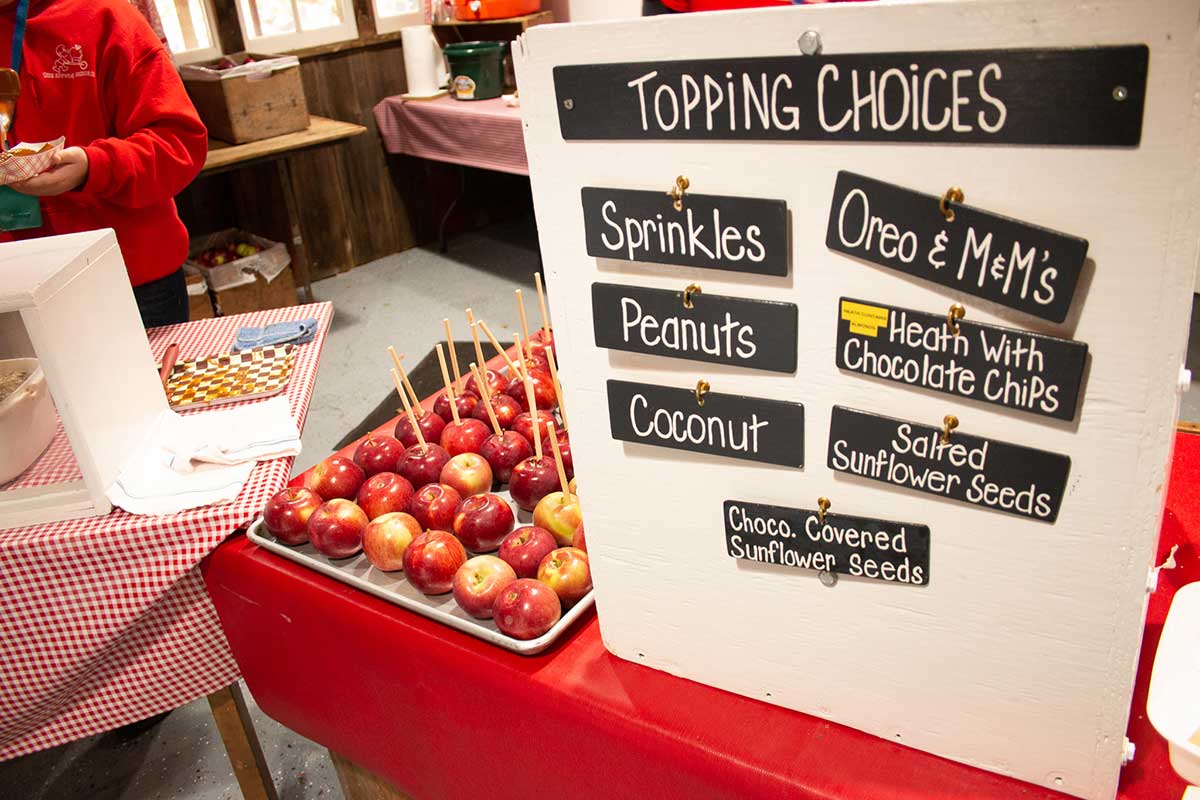 Other Notables at the Little Farmer
Apples: The Little Farmer grows a LOT of apples every year. Visitors can pick their own (not available for 2021 due to storm damage) or purchase pre-picked apples in the Applehouse.
Apple Cider: Their apple cider is delicious, and while they don't produce it on-site, it is made with their apples and produced by another Wisconsin orchard with no additives.
Farm Events: Watch their website and Facebook page for upcoming events.
Pet Policy: Well-behaved and leashed dogs are allowed at the farm, but they are not allowed everywhere, visit their website for more information.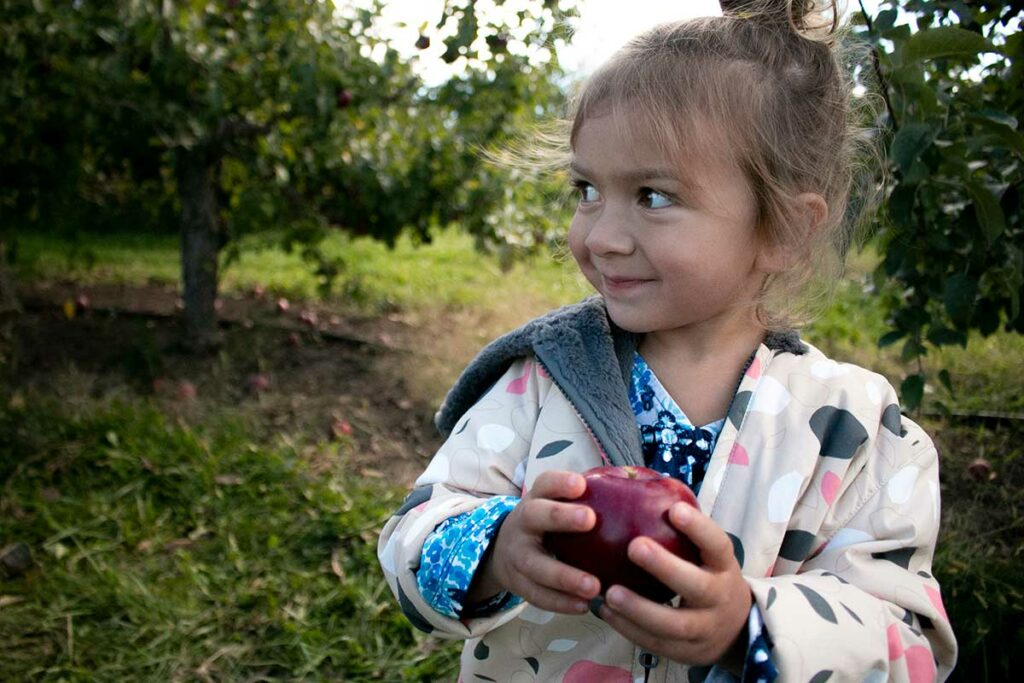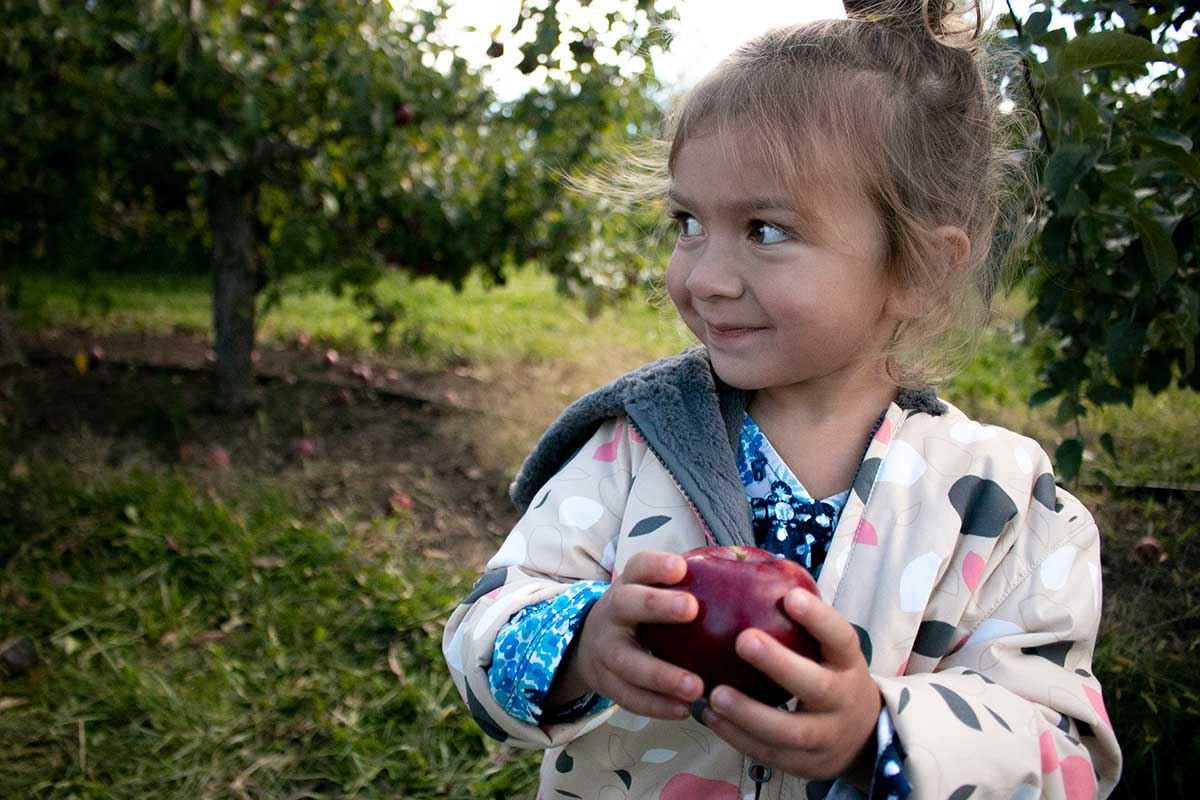 Nearby Things to Do
Bookworm Garden, 1415 Campus Dr, Sheboygan

A whimsical botanical garden with sections inspired by children's books

Lakeside Park, 555 N Park Ave, Fond du Lac

A 400-acre park with playgrounds, fishing, amusement park rides and more
Nearby Coffee/Breakfast and Dinner Stops
LaClare Farmily Creamery, W2994 County HH, Malone

Visitor center, cheese shoppe, cafe, gift store, self guided farm tours and goats!

Urban Fuel, N7645 North Peebles Lane, Fond du Lac

Coffee shop serving breakfast, coffee, smoothies, sandwiches and wraps, soups, sweets and more

Jim and Linda's Lakeview Supper Club, W3496 County W, Malone

Dining overlooking Lake Winnebago and offering seafood, steak, and other typical supper club fare
Looking for more opportunities for family fun? Check out our Ultimate Fall Guide to the East Side of Lake Winnebago and discover so many more fun things to do!